Michigan State coach Tom Izzo is not a strong proponent of the transfer portal.
Listen to the Hall of Fame coach talk, and you can hear it in the tone of his voice and the words he deliberately chooses when speaking about the matter.
"I don't enjoy all the new rules, but like every coach, you've got to adjust to what's out there," Izzo told FOX Sports college basketball reporter John Fanta in an interview ahead of the Spartans' second-round victory over second-seeded Marquette. "I've said it 100 times, and I'll say it 101, I still think a lot of kids are going to make bad decisions having all the freedom they have now."
Izzo certainly has a point. For every player that makes a great decision to relocate to a new school and get a fresh start, there are plenty of other examples of players who choose to leave their respective school because things simply didn't go the way they envisioned it early on in their career.
"That's what worries me about the transfer portal," Izzo told FOX Sports' Colin Cowherd on a recent airing of "The Herd." "I've had so many kids that wanted to leave after one year, because your freshman year … that's a tough year. But those that stick with it usually persevere and learn how to handle adversity, and that makes the winning all that much better."
Tom Izzo explains the impact of the transfer portal on college athletics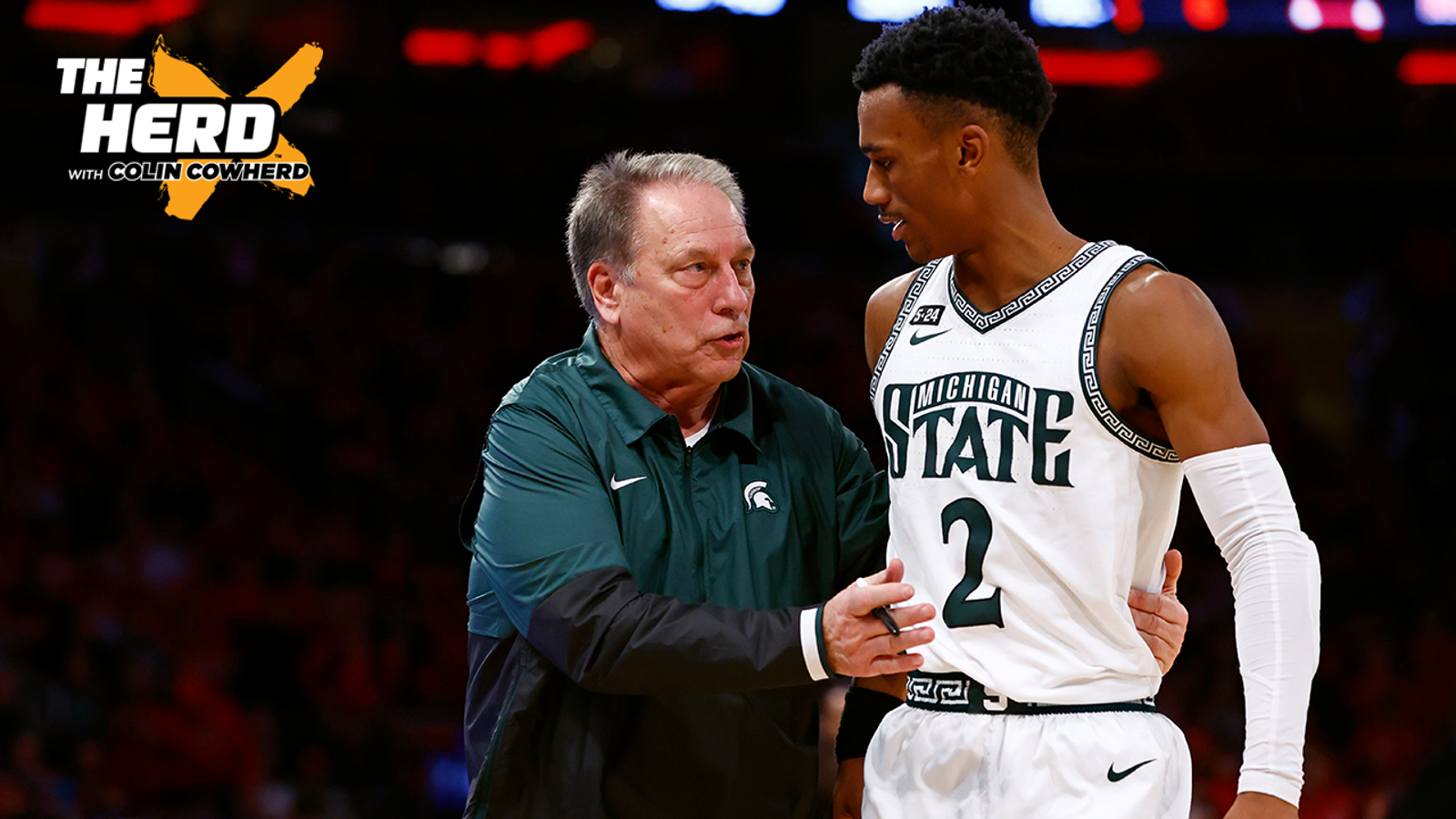 Izzo, who is the midst of his 25th consecutive NCAA Tournament appearance, the longest such streak among Division I men's basketball coaches, has seen both sides of the equation. This past offseason, the Spartans head coach was questioned about his decision not to dip into the transfer portal, specifically at the center position after starter Marcus Bingham made the decision to leave school early to play professionally, and backup center Julius Marble announced his intention to transfer to Texas A&M.
He instead made the decision to stick with his guys, and it has paid big dividends, as the Spartans are fresh off an impressive 69-60 upset win over Marquette and prepare to take on third-seeded Kansas State in a Sweet 16 matchup at 6:30 p.m. ET Thursday.
The Wildcats, who finished the regular season with a 25-9 record and 11-7 mark in Big 12 play, feature arguably the best one-two punch remaining in the tournament in Markquis Nowell and Keyontae Johnson. Both have enjoyed outstanding senior seasons, and both are transfers.
Nowell, who erupted for 27 points and nine assists in K-State's second-round win over Kentucky, began his career at Arkansas Little Rock, which plays in the Ohio Valley Conference. Meanwhile, Johnson, who leads the Wildcats in both scoring and rebounding, spent the first four years of his college career at Florida before heading to Manhattan.
Both Nowell and Johnson were named first-team All-Big 12 members this season, while Kansas State head coach Jerome Tang, who is in his first season as the Wildcats' coach after spending the previous 19 seasons as an assist at Baylor, was named the conference coach of the year.
When asked about building his roster through the transfer portal, Tang choose to keep things close to the vest.
"I'm not going to go into detail on that because then it gives the formula away to other people, and we all have to live in the portal," Tang said. "For me, the No. 1 thing I looked for is winners and guys who had won in high school and college because winners know it takes a certain level of sacrifice in order to win. So for me, that was the most important thing."
Izzo was quick to credit the opposing coach in his use of the portal, as well as the path Tang took to get to this point in his coaching career.
"He's used the transfer portal well, and it's worked pretty well for him," Izzo said of Tang. "I think the other thing, though, is you look at him — and this is taking nothing away from him — he is an experienced, non-experienced head coach. Some people leave early and work their way up through the ranks like Bill Self did. Some people stay like I did, or Jerome did, and prepare yourself that way. I think he deserves a lot of credit."
While Izzo has made his opinions on the transfer portal quite clear, the truth is his team wouldn't be where it is right now — playing in a Sweet 16 and eyeing a ninth Final Four in 24 years — if it wasn't for Tyson Walker and Joey Hauser, a pair of transfers who have blossomed into stars for the seventh-seeded Spartans.
Walker, who is Michigan State's leading scorer and was a second-team All-Big Ten selection, spent the first two years of his collegiate career at Northeastern, where he was a first-team All-CAA selection and the conference's defensive player of the year during his sophomore season.
Meanwhile, Hauser, who is enjoying the best season of his college career, spent his freshman season at Marquette playing alongside his brother Sam, who is now a member of the Boston Celtics. Hauser was forced to sit out his first year in East Lansing due to NCAA transfer rules. He struggled in his first two seasons playing for the Spartans, but made the decision to return to MSU this year, and has been played a massive role in the team's success, averaging 14.3 points and a team-high 7.1 rebounds per game. The 6-foot-9, 220-pound forward has scored in double-digits in 11 straight games, including a 14-point, 10-rebound outing in the team's win over Marquette.
While Thursday's Kansas State-Michigan State game will be filled with standout transfers on both sides, those two programs are not alone when it comes to the wave of impact players who have switched schools and are shining bright in this year's tournament.
In the West Region, second-seeded Texas is set to battle third-seeded Xavier in a matchup that will feature multiple standout players who have landed at their respective schools via the portal. Longhorns senior Marcus Carr, who was an All-Big 12 performer along with Johnson and Nowell, is on his third stop after spending his freshman season at Pitt before transferring to Minnesota for two years. Carr has been exceptional this season, averaging a team-high 15.8 points, 4.0 assists and 1.7 steals per game for the Longhorns.
On the other side, Xavier is led by a senior transfer as well, Souley Boum, who, like Carr, is on his third stop after spending one season at San Francisco and then playing three years at UTEP. Boum has excelled at Xavier, leading the Musketeers in scoring at 16.5 points per contest, which ranked second in the Big East this past season.
Xavier big man Jack Nunge, who leads the team in rebounding, began his college career at Iowa, where he played three seasons before heading to play for the Musketeers.
In total, there are 69 transfers among the remaining 16 teams in this year's NCAA Tournament, with Princeton and UCLA being the only team's remaining in the Big Dance without a transfer on their roster. Of those 14 teams featuring transfers, Houston, the No. 1 seed in the Midwest Region, in the only team without a transfer starter.
Here is a team-by-team breakdown of transfers in this year's Sweet 16:
Alabama
Number of transfers: 6
Notable transfers: Mark Sears (Ohio), Jahvon Quinerly (Villanova)
Sears was an All-MAC performer during his time at Ohio. He transferred to Alabama this past offseason and has played a vital role in the team's success, ranking second on the team in scoring (12.4). Meanwhile, Quinerly was a former five-star prospect who began his career at Villanova before transferring to Alabama after his freshman year. He leads the team in assists (3.6) and is coming off a dominant 22-point outing in Alabama's second-round tournament victory over Maryland.
San Diego State
Number of transfers: 5
Notable transfers: Matt Bradley (Cal), Darrion Trammell (Seattle U), Micah Parrish (Oakland)
Bradley is the star of this San Diego State team, averaging a team-high 13 points per game en route to earning first-team All-MVC honors. Trammell, who was an all-conference performer in the WAC prior to his transfer, ranks second on the team in both scoring and minutes played. Parrish is the first man off the bench for Brian Dutcher's team and fits the Aztecs' defensive-minded style of play, being named a member of the Horizon League's all-defense team while at Oakland.
Creighton
Number of transfers: 2
Notable transfers: Baylor Scheierman (South Dakota State)
Scheierman is a fan favorite, and for good reason. The 6-foot-7, 205-pound senior is a sharp-shooting lefty who has a knack for knocking down big shots in big moments. He leads the team in rebounding (8.2) and ranks third in scoring (12.5), while hitting a team-high 81 3-pointers this season. Francisco Farabello transferred in from TCU and played a huge role in the Bluejays' second-round win over Baylor, going 3-for-5 from downtown and finishing with nine points.
Princeton: 
Number of transfers: 0
Florida Atlantic
Number of transfers: 5
Notable transfers: Vladislav Goldin (Texas Tech), Bryan Greenlee (Minnesota), Jalen Gaffney (UConn)
Dusty May found plenty of success in the transfer portal, bringing in a number of players from Power 5 programs. Goldin has been the best of the group, leading the team in rebounding (6.4) and blocks (1.2). Greenlee has been a mainstay in the Owls' starting five, while Gaffney also started over 20 games this season.
Tennessee
Number of transfers: 5
Notable transfers: Tyreke Key (Indiana State)
After starring at Indiana State for four seasons, Key transferred to Tennessee this past offseason and has been an important part of Rick Barnes' rotation. The senior guard put up 12 points and four boards in the Volunteers' first-round win over Louisiana in the NCAA Tournament.
Kansas State
Number of transfers: 12
Notable transfers: Markquis Nowell (Little Rock), Keyontae Johnson (Florida), Nae-Qwan Tomlin (Chipola College), Desi Sills (Arkansas State), David N'Guessan (Virginia Tech), Cam Carter (Mississippi State)
Jerome Tang plays a nine-man rotation, and all of them are transfers. Nowell and Johnson are the stars of this group, but Tomlin has been a massive addition after spending two seasons at Chipola College and one season at Monroe Community College. The 6-foot-10 junior big man leads the team in blocks (0.9), ranks second in rebounding (5.8) and third in scoring (10.3). Sills and Carter are also starters for the Wildcats, while N'Guessan started most of the regular season and now is one of the fist players off the bench.
Michigan State
Number of transfers: 3
Notable transfers: Tyson Walker (Northeastern), Joey Hauser (Marquette)
When Joey Hauser is at his best, Michigan State is awfully hard to beat. The former Marquette transfer has been exceptional this season, averaging 14.3 points and 7.1 rebounds per game this season. The Spartans are 7-1 when he records a double-double this season. Meanwhile, Walker has been the Spartans' best player this season and one of the top performers throughout the entire Big Ten. The former CAA defensive player of the year is a standout on both ends of the court, leading the Spartans in scoring (14.8), including a game-high 23 points in Michigan State's Sweet 16 win over Marquette.
Houston
Number of transfers: 3
Notable transfers: Reggie Chaney (Arkansas)
Chaney is the only player in Houston's rotation this season who came via the transfer portal. The former Razorback averages 2.9 points and 2.6 rebounds per game for Kelvin Sampson's team.
Miami
Number of transfers: 3
Notable transfers: Jordan Miller, Norchad Omier, Nijel Pack
Three of Miami's five starters are transfers, and all three have played big roles in leading the Hurricanes to the Sweet 16. Miller, Omier and Pack all average more than 13 points per game, while Omier leads the team in both rebounding (10.1) and blocks (1.2). Miller, who averages 15.1 points and 6.2 boards per game, was named a second-team All-ACC performer this season. Pack, who transferred in after two seasons at Kansas State, was outstanding in the Wildcats' opening-round win over Drake.
Xavier
Number of transfers: 5
Notable transfers: Souley Boum (UTEP), Jerome Hunter (Indiana), Adam Kunkel (Belmont), Jack Nunge (Iowa)
Four of Xavier's five starters have come via the transfer portal, led the Boum, who leads the Musketeers in scoring and was a first-team All-Big East selection this season. Boum and Kunkel both came from smaller conferences, while Hunter and Nunge both transferred in from Big Ten schools. Those four transfers have combined to score 77% of Xavier's points in the first two games of this year's NCAA Tournament.
Texas
Number of transfers: 6
Notable transfers: Marcus Carr (Minnesota), Sir'Jabari Rice (New Mexico State), Timmy Allen (Utah), Tyrese Hunter (Iowa State), Dylan Disu (Vanderbilt), Christian Bishop (Creighton)
Texas is loaded with talented transfers, led by Carr, who is the team's leading scorer and a first-team All-Big 12 honoree. In fact, all six of the Longhorns' leading scorers are transfers, with five of them coming from major conference programs. The only player who didn't come from a major conference, Sir'Jabari Rice, transferred in from New Mexico State, where he was a three-year starter and a three-time All-WAC selection. He ranks second on the Longhorns in scoring, putting up 12.9 points per game.
Arkansas
Number of transfers: 7
Notable transfers: Ricky Council IV (Wichita State), Makhi Mitchell (Rhode Island)
Eric Musselman transformed Arkansas' roster this offseason, bringing in 11 new players, seven of which were transfers. Ricky Council IV has been the star of the group, putting up a team-best 16.1 points per game this season. The former Wichita State standout was exceptional in the Razorbacks' first-round upset win over Kansas, scoring 21 points, grabbing six rebounds, and dishing out four assists. Trevon Brazile, who transferred in from Missouri, was averaging 11.8 points and six rebounds per game for the Razorbacks before he was lost for the season with a torn ACL back in December.
UConn
Number of transfers: 4
Notable transfers: Tristen Newton (East Carolina)
The Huskies are playing their best basketball of the season right now, and point guard Tristen Newton is a big reason why. The East Carolina transfer averages 10.1 points per game and leads the Huskies in both assists and steals. Newton had 13 points and dished out five assists in UConn's 70-55 win over Saint Mary's in the second round of the NCAA Tournament.
Gonzaga
Number of transfers: 3
Notable transfers: Rasir Bolton (Iowa State), Malachi Smith (Chattanooga), Efton Reid (LSU)
Mark Few has been exceptional when it comes to getting transfers, and this year's roster features a trio of good ones as well. Bolton is a two-time transfer, beginning his career at Penn State before spending two years at Iowa State. Now in his second year in Spokane, Bolton has started every game he's played in for Gonzaga. The senior guard averages 10.5 points per game and 2.6 assists per game for the Bulldogs. Meanwhile, Smith and Reid are both key members off the bench. Smith was the 2022 Southern Conference player of the year before transferring to Gonzaga. He averaged 8.5 points and 3.6 rebounds per game and was named the WCC sixth man of the year this year.
UCLA
Number of transfers: 0
Read more:
---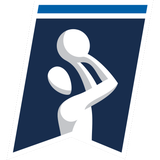 Get more from College Basketball Follow your favorites to get information about games, news and more
---