NFL free agency is here!
The legal tampering period opened Monday at 12 p.m. ET, allowing all free agents to discuss contracts and reach agreements with teams.
When does NFL free agency start?
Free agency officially opened when the new league year began on Wednesday, March 15 at 4 p.m. ET. Teams can officially sign players at any time now. 
Here's a look at the notable moves that have been made, along with the top players still available:
Players signed
Arizona Cardinals
Will Hernandez, OL
2022 stats: 13 starts
Reported terms: Two years, $9 million
Previous team: Arizona Cardinals
Kelvin Beachum, OL
2022 stats: 17 starts
Reported terms: Two years, $5.15 million
Previous team: Arizona Cardinals
Atlanta Falcons
Jessie Bates III, S
2022 stats: 71 combined tackles, four interceptions, one forced fumble, eight passes defended
Reported terms: Four years, $64 million
Previous team: Cincinnati Bengals
Chris Lindstrom, OL
Reported terms: Five years, $105 million ($63 million guaranteed)
Previous team: Atlanta Falcons
David Onyemata, DL
2022 stats: 43 combined tackles, five sacks, one fumble recovery
Reported terms: Three years, $35 million ($24.5 million guaranteed)
Previous team: New Orleans Saints
Taylor Heinicke, QB
2022 stats: 12 touchdown passes, six interceptions, 9 starts 
Reported terms: Two years, up to $20 million
Previous team: Washington Commanders 
Kaleb McGary, OL
Reported terms: three years, $34.5 million
Previous team: Atlanta Falcons
Buffalo Bills
Conner McGovern, G
2022 stats: 15 starts, two sacks allowed
Reported terms: Three years, $23 million
Previous team: Dallas Cowboys
Jordan Poyer, S
2022 stats: 12 games played, 4 interceptions, 8 passes defended, one forced fumble, 63 tackles 
Reported terms: TBD
Previous team: Buffalo Bills
Carolina Panthers
Bradley Bozeman, C
2022 stats: 17 games (11 starts)
Reported terms: Three years, $18 million
Previous team: Carolina Panthers
Shy Tuttle, DL
2022 stats: 49 combined tackles, two sacks
Reported terms: Three years, $19.5 million ($13 million guaranteed)
Previous team: New Orleans Saints
Hayden Hurst, TE
2022 stats: 52 receptions for 414 yards and two touchdowns
Reported terms: Three-year deal
Previous team: Cincinnati Bengals
Vonn Bell, S
2022 stats: 77 combined tackles, four interceptions, one fumble recovery
Reported terms: Three years, $22.5 million ($13 million guaranteed)
Previous team: Cincinnati Bengals 
Andy Dalton, QB
2022 stats: 2,871 passing yards, 18 passing touchdowns, nine interceptions, 95.2 passer rating
Reported terms: Two years, $10 million ($8 million guaranteed)
Previous team: New Orleans Saints
Chicago Bears
T.J. Edwards, LB
2022 stats: 159 combined tackles, two sacks, one fumble recovered
Reported terms: Three years, $19.5 million ($12 million guaranteed)
Previous team: Philadelphia Eagles
Nate Davis, G
2022 stats: 12 starts, three sacks allowed
Reported terms: Three years, $30 million ($19.25 million guaranteed)
Previous team: Tennessee Titans
Tremaine Edmunds, LB
2022 stats: 102 combined tackles, one interception, one sack
Reported terms: Four years, $72 million ($50 million guaranteed)
Previous team: Buffalo Bills
Cincinnati Bengals
Germaine Pratt, LB
2022 stats: 99 combined tackles, one sack, two interceptions, one fumble recovery
Reported terms: Three years, $21 million 
Previous team: Cincinnati Bengals
Cleveland Browns
Obo Okoronkwo, DE
2022 stats: 44 combined tackles, five sacks, one forced fumble
Reported terms: Three years, $22 million ($12.5 million guaranteed)
Previous team: Houston Texans
Juan Thornhill, S
2022 stats: 71 combined tackles, three interceptions, nine passes defended
Reported terms: Three years, $21 million with $10 million guaranteed
Previous team: Kansas City Chiefs
Dalvin Tomlinson, DT
Career stats: 228 tackles, 2 forced fumbles 
Reported terms: Four-years, $57 million ($27.5 million guaranteed) 
Previous team: Minnesota Vikings 
Dallas Cowboys
Leighton Vander Esch, LB
2022 stats: 90 combined tackles, one sack, one forced fumble
Reported terms: Two years, $11 million
Previous team: Dallas Cowboys
Denver Broncos
Mike McGlinchey, OT
2022 stats: 17 starts, six sacks allowed
Reported terms: Five years, $87.5 million ($50 million guaranteed)
Previous team: San Francisco 49ers
Ben Powers, OG
2022 stats: 17 starts, zero sacks allowed
Reported terms: Four years, $52 million ($28.5 million guaranteed)
Previous team: Baltimore Ravens
Jarrett Stidham, QB
2022 stats: 656 passing yards, four passing touchdowns, three interceptions, 89.2 passer rating 
Reported terms: Two years, $10 million ($5 million guaranteed)
Previous team: Las Vegas Raiders
Zach Allen, DL
2022 stats: 47 total tackles, 10 tackles for loss, 20 QB hits
Reported terms: Three years, $45.75 million ($32.5 million guaranteed)
Previous team: Arizona Cardinals
Alex Singleton, LB
2022 stats: 12 starts, three passes defended, one forced fumble
Reported terms: Three years, $18 million ($9 million guaranteed)
Previous team: Denver Broncos
Samaje Perine, RB
2022 stats: 394 rushing yards, 38 receptions, 287 receiving yards, six total touchdowns
Reported terms: Two years, $7.5 million
Previous team: Cincinnati Bengals
Detroit Lions
Cam Sutton, CB
2022 stats: 43 combined tackles, three interceptions, 15 passes defended
Reported terms: Three years, 33 million ($22.5 million guaranteed)
Previous team: Pittsburgh Steelers
Alex Anzalone, LB
2022 stats: 125 combined tackles, 1.5 sacks, one forced fumble
Reported terms: Three years, $18.75 million
Previous team: Detroit Lions
David Montgomery, RB
2022 stats: 801 rushing yards, five rushing touchdowns, 316 receiving yards, one receiving touchdown
Reported terms: Three years, $18 million
Previous team: Chicago Bears
Philadelphia Eagles
Rashaad Penny, RB
2022 stats: 346 receiving yards, 2 touchdowns, only played five contests due to fibula injury 
Reported terms: One-year deal
Previous team: Seattle Seahawks 
James Bradberry, CB
2022 stats: Three interceptions, 11 passes defended, 44 combined tackles
Reported terms: Three years, $38 million with $20 million guaranteed
Previous team: Philadelphia Eagles
Fletcher Cox, DT
2022 stats: 43 combined tackles, seven assists, one forced fumble
Reported terms: One year, $10 million
Previous team: Philadelphia Eagles
Houston Texans
Jimmie Ward, DB
2022 stats: 50 combined tackles, three interceptions
Reported terms: Two years, $13 million
Previous team: San Francisco 49ers
Case Keenum, QB
2022 stats: Appeared in two games as a backup
Reported terms: Two years, $6.25 million ($4 million guaranteed)
Previous team: Buffalo Bills
Indianapolis Colts
Samson Ebukam, DL
2022 stats: 36 combined tackles, five sacks
Reported terms: Three years, $27 million
Previous team: San Francisco 49ers
Jacksonville Jaguars
Roy Robertson-Harris, DL
2022 stats: 45 combined tackles, three sacks
Reported terms: Three years, $30 million
Previous team: Jacksonville Jaguars
Kansas City Chiefs
Jawaan Taylor, OT
2022 stats: 17 starts, five sacks allowed
Reported terms: Four years, $80 million ($60 million guaranteed)
Previous team: Jacksonville Jaguars
Charles Omenihu, DT
2022 stats: 20 total tackles, 16 quarterback hits, 4.5 sacks
Reported terms: Two years, $20 million
Previous team: San Francisco 49ers
Las Vegas Raiders
Jimmy Garoppolo, QB
2022 stats: 2,437 passing yards, 16 passing touchdowns, four interceptions, 103.0 passer rating
Reported terms: Three years, $67.5 million ($34 million guaranteed)
Previous team: San Francisco 49ers
Marcus Epps, S
2022 stats: 94 combined tackles
Reported terms: Two years, $12 million ($8 million guaranteed)
Previous team: Philadelphia Eagles
Jakobi Meyers, WR 
2022 stats: 67 catches for 804 yards and 6 touchdowns 
Reported terms: three years, $33 million ($21 million guaranteed) 
Previous team: New England Patriots 
Los Angeles Chargers
Eric Kendricks, LB
2022 stats: 137 combined tackles, one sack
Reported terms: Two years
Previous team: Minnesota Vikings
Miami Dolphins
Mike White, QB
2022 stats: 1,152 passing yards, three passing touchdowns, four interceptions, 75.7 passer rating
Reported terms: Two years, worth up to $16 million
Previous team: New York Jets
David Long Jr., LB 
2022 stats: 86 tackles, 52 solo tackles, seven tackles for loss, three quarterback hits, and 2 interceptions
Reported terms: Two years, $11 million 
Previous team: Tennessee Titans 
Minnesota Vikings
Josh Oliver, TE
2022 stats: 14 receptions, 149 yards, two receiving touchdowns
Reported terms: Three years, $21 million ($10.75 million guaranteed)
Previous team: Minnesota Vikings
Marcus Davenport 
2022 stats: 29 tackles
Reported terms: 1 year deal, $13 million
Previous team: New Orleans Saints
Garrett Bradbury, C
2022 stats: 809 snaps played, 4 penalties, only allowed 2 sacks
Reported terms: Three years, $15.75 million
Previous team: Minnesota Vikings 
Greg Joseph, K
2022 stats: 26 of 33 field-goal attempts made, 40 of 46 point-after attempts made.
Reported terms: One year, $2 million
Previous team: Minnesota Vikings
Byron Murphy Jr., CB
2022 stats: 36 combined tackles, four passes defended, two fumble recoveries in nine games
Reported terms: Two years, $22 million
Previous team: Arizona Cardinals
New England Patriots
Jonathan Jones, CB
2022 stats: 69 combines tackles, four interceptions, 11 passes defended
Reported terms: Two years, $20 million ($13 million guaranteed)
Previous team: New England Patriots
Riley Reiff, OT
2022 stats: 16 games, 10 starts, three sacks allowed (per PFF)
Reported terms: TBD
Previous team: Chicago Bears
Juju Smith-Schuster
2022 stats: 78 receptions tackles, 933 yards and 3 touchdowns
Reported terms: 3-years, $33 million 
Previous team: Kansas City Chiefs 
New Orleans Saints
Derek Carr, QB
2022 stats: 3,522 yards, 60.8 completion percentage, 24 touchdowns, 14 interceptions
Reported terms: Four years, $150 million contract ($60 million guaranteed)
Previous team: Las Vegas Raiders
Jameis Winston, QB
2022 stats: 858 yards, 63.5 completion percentage, four touchdowns, five interceptions
Reported terms: One year, worth up to $8 million
Previous team: New Orleans Saints
Juwan Johnson, TE
2022 stats: 42 receptions, 508 yards, seven touchdowns
Reported terms: Two years, $12 million ($8.5 million guaranteed)
Previous team: New Orleans Saints
Khalen Saunders, DT
2022 stats: 48 combined tackles, 3.5 sacks
Reported terms: Three years, $14.5 million
Previous team: Kansas City Chiefs
New York Giants
Bobby Okereke, LB
2022 stats: 151 combined tackles, two forced fumbles
Reported terms: Four years, $40 million ($22 million guaranteed)
Previous team: Indianapolis Colts
New York Jets
Quincy Williams, LB 
2022 stats: 106 total tackles, three sacks
Reported terms: Three years, $18 million (maxes out at $21 million)
Previous team: Green Bay Packers
Allen Lazard, WR 
2022 stats: 60 passes, 788 yards, six touchdowns 
Reported terms: in negotiation talks
Previous team: San Francisco 49ers
Pittsburgh Steelers
Patrick Peterson, CB
2022 stats: 66 combined tackles, five interceptions, 15 passes defended
Reported terms: Two years, $14 million ($5.85 million guaranteed)
Previous team: Minnesota Vikings
Cole Holcomb, LB
2022 stats: 69 combined tackles in seven games
Reported terms: Three-year deal
Previous team: Washington Commanders
San Francisco 49ers
Javon Hargrave, DT
2022 stats: 60 combined tackles, 11 sacks, one forced fumble
Reported terms: Four years, $80 million ($40 million guaranteed)
Previous team: Philadelphia Eagles
Sam Darnold, QB
2022 stats: 1,143 passing yards, nine total touchdowns (seven passing, two rushing), three interceptions
Reported terms: One year
Previous team: Carolina Panthers
Seattle Seahawks
Geno Smith, QB
2022 stats: 4,282 yards, 69.8 completion percentage, 30 touchdowns, 11 interceptions
Reported terms: Three years, $75 million (maxes out at $105 million)
Previous team: Seattle Seahawks
Dre'Mont Jones, DE
2022 stats: 13 starts, 47 combined tackles, 6.5 sacks, one forced fumble
Reported terms: Three years, $51.53 million
Previous team: Denver Broncos
Jarran Reed, DT
2022 stats: 14 starts, 52 combined tackles, 2.5 sacks, one forced fumble
Reported terms: Two years, $10.8 million
Previous team: Denver Broncos
Tampa Bay Buccaneers
Jamel Dean, CB
2022 stats: 57 combined tackles, two interceptions, eight passes defended
Reported terms: Four years, $52 million
Previous team: Tampa Bay Buccaneers
Baker Mayfield, QB
2022 stats: 2,163 passing yards, 10 passing touchdowns, eight interceptions, 79.0 passer rating
Reported terms: One year, $8.5 million
Previous team: Los Angeles Rams 
LB Lavonte David
2022 stats: 124 combined tackles and 80 solo tackles
Reported terms: One year, $8.5 million
Previous team: Tampa Bay Buccaneers
Tennessee Titans
Arden Key, DL
2022 stats: 27 tackles, 4.5 sacks
Reported terms: Three years, $21 million with $13 million guaranteed
Previous team: Jacksonville Jaguars
Washington Commanders
Andrew Wylie, OT
2022 stats: 17 starts, nine sacks allowed
Reported terms: Three years, $24 million
Previous team: Kansas City Chiefs 
Nick Gates, OL
2022 stats: 10 games (eight starts), one sack allowed
Reported terms: Three years, $16.5 million ($8 million guaranteed)
Previous team: New York Giants
Best players still available (via FOX Sports' 2023 NFL free agent top 50 rankings)
– Saquon Barkley (Franchised tagged)
– Odell Beckham Jr.
– Orlando Brown Jr.
– D.J. Chark 
– Evan Engram (Franchised tagged)
– Chauncey Gardner-Johnson 
– Mike Gesicki 
– Lamar Jackson (Franchised tagged)
– Josh Jacobs (Franchised tagged)
– Yannick Ngakoue
– Tony Pollard (Franchised tagged)
– Dalton Risner
– Miles Sanders
– Dalton Schultz
– Isaac Seumalo
– Rock Ya-Sin 
Top stories from FOX Sports:
---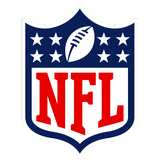 Get more from National Football League Follow your favorites to get information about games, news and more
---