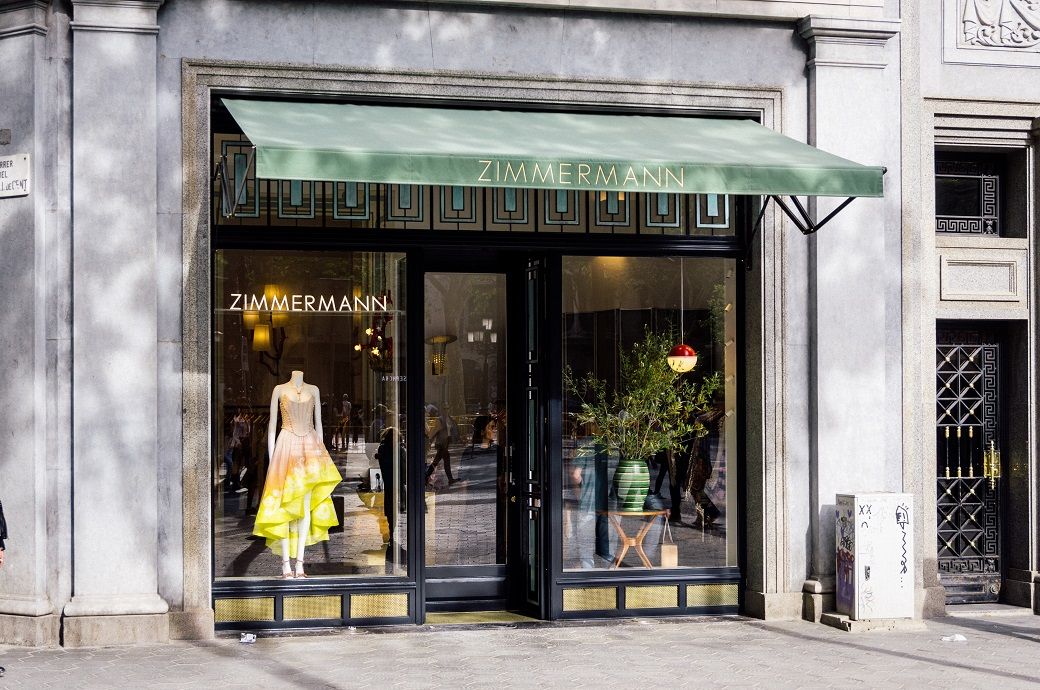 Private equity investor Advent International today announced that it has reached an agreement to acquire a majority shareholding in Australia-based luxury fashion brand Zimmermann, founded by sisters Nicky and Simone Zimmermann.
Under the terms of the acquisition, Advent will acquire a majority shareholding in Zimmermann from Style Capital, who together with the Zimmermann family, will retain a significant minority shareholding. The founders and the Zimmermann management team will continue to drive the brand's future growth, the two companies said in a joint media release.
Advent International will acquire a majority share in Australian luxury fashion brand Zimmermann from Style Capital, while the Zimmermann family retains a minority share.
The founders and management will continue leading the brand.
Advent's investment aims to accelerate Zimmermann's international growth, especially in Asia and the Middle East.
The investment from Advent will enable Zimmermann to build on its strong multi-decade performance, by accelerating the brand's international expansion in existing and new key luxury markets, such as Asia and the Middle East, to further grow its product categories and accessories, and strengthen its online and omni-channel presence.
Commenting on the announcement, Ranjan Sen, managing partner at Advent International, said, "Zimmermann presents a rare and exciting opportunity to acquire a fast-growing iconic luxury fashion brand with significant potential for further expansion. The Zimmermann team have successfully created a distinctive and desirable global luxury brand, which has built a loyal customer base around the world. We look forward to supporting the management team around the CEO, Chris Olliver, and Nicky and Simone Zimmermann, to help build on the company's strong foundations and deliver superior continuous growth."
Chris Olliver, CEO of Zimmermann, added, "We welcome Advent as a successful global and like-minded investor. They bring proven experience supporting luxury brands in taking this next step and we are thrilled by the opportunity to work together."
Nicky Zimmermann, chief creative officer and co-founder, said, "We are really excited to partner with the teams at Advent and Style Capital as we continue on our journey to build a unique global luxury brand from Australia. There are so many exciting opportunities for Zimmermann ahead and Simone and I feel extremely fortunate to be going on this journey with our team, one that started nearly 30 years ago at Paddington Markets in Sydney. For us, the opportunity to work alongside so many talented and passionate people each day is a privilege and there is so much we want to achieve together. We look forward to working collaboratively with our new partners to achieve our shared ambitions for the brand, with our loyal clients at the centre of that vision."
Roberta Benaglia, CEO of Style Capital, added, "We are delighted to partner with Advent and to continue to support the Zimmermann team. Early in our conversations with the Advent team, it became clear that they recognised the considerable potential within the brand and shared a common vision for further expansion over the long-term."
Fibre2Fashion News Desk (KD)