Jake Mintz
FOX Sports MLB Analyst
The core notion of this article is flawed: There are no true winners or losers at the MLB trade deadline.
Some teams who pushed their chips in will disappoint and spend October on vacation. Others who stood pat will surprise down the stretch and make this a season to remember. Time is the ultimate adjudicator, especially when it comes to all the prospects dealt over the past few days. Nothing is remotely conclusive until the end of the World Series at the absolute earliest, but truthfully, we won't know the whole picture for years.
However, deadline day provides a rare glimpse into how teams think about themselves. There are definite lessons to be learned, insights to be gleaned. For baseball clubs, actions speak much louder than words. Inaction speaks even louder. 
Here are the most notable winners and losers from this year's deadline.
WINNERS
Texas Rangers
Texas has a legitimate chance to win its first World Series in franchise history. Houston looks more vulnerable than it has in previous years, which means the division is incredibly winnable. The American League lacks a true juggernaut, which means the path to the Fall Classic is relatively favorable.
And the Rangers are no fluke. 
They have the AL's best offense and run differential, thanks to a deep and formidable lineup capable of making a deep October run. Unfortunately, what appeared to be a fierce rotation has been bit by the injury bug, and now the Rangers sit just a half-game up on the surging Astros. Consequently, Texas' front office sensed an opportunity and pounced. There is a time to be aggressive and for the Rangers, the time is now.
Max Scherzer isn't what he once was — his 4.01 ERA would be his highest mark over a full season since 2011, no thanks to 23 long balls allowed — but he's, at worst, a league-average starter capable of the occasional dominant performance. And when you take into account his Cooperstown pedigree and all his … "Scherzer-ness," he's a no-brainer addition for a Rangers team gunning for glory.
Jordan Montgomery warranted much fewer headlines, but could end up being just as impactful as Mad Max. The 6-6 lefty was one of the more reliable pitching options on the market. He has an adjusted ERA 25 percent better than league average and would be a totally legitimate choice to start Game 4 of a postseason series behind Scherzer, Nathan Eovaldi and Jon Gray.
Chris Stratton is a solid bullpen piece with a sky-high spin rate. And while Austin Hedges is the worst hitter in the league, he's a good clubhouse guy and one of the better defensive catchers in the league who provides some insurance with Jonah Heim currently on the injured list.
Kudos to the Rangers. They were aggressive, but not reckless. The roster is better today than it was a week ago and they didn't hemorrhage their future to make it happen. That's the whole point of the trade deadline, is it not?
Houston Astros
Back like he never left. After a four-month Rumspringa in the Big Apple, Justin Verlander is an Astro again.
Drew Gilbert and Ryan Clifford are promising prospects — more about them in the Mets section — but this was a no-brainer for the Astros, who have clawed their way to even in the win column with their state-mates in the AL West. Less than a year ago, Verlander helped pitched Houston to its second World Series title, finishing the season with a preposterously low 1.75 ERA and capturing his third Cy Young award. Verlander provides familiarity and dependability, and he remains an incredibly effective pitcher, even if he's not quite as masterful as he was in 2022. 
The Astros let the future Hall of Famer walk over the winter because they had an enviably deep group of starting pitchers. Well, you know what they say about best laid plans. Luis Garcia, Lance McCullers and José Urquidy all got hurt. Cristian Javier has taken a step back. Rookie Hunter Brown hasn't totally popped off as hoped. Framber Valdez is still Framber Valdez. But the calculus has changed: Four months ago, the Astros didn't "need" Verlander, and now they do. So, they went and got him.
Miami Marlins
It's so much easier to clap for the team that's going for it than the team that's not. The Marlins have not made a full-season playoff field since they won the World Series in 2003. They entered Tuesday tied for the NL's third wild-card spot. As Hillel the Elder and King Gizzard and the Lizard Wizard both said: If not now, when?
The Marlins have won only four games since the All-Star break, hitting just nine homers over that span. It's an offense grasping at straws, guessing at pitches and begging for help. That's why general manager Kim Ng and crew went out and acquired Jake Burger and Josh Bell, two players who hit. Bell has been a league-average offensive player for Cleveland this year, but his underlying numbers suggest he's due for a breakout. He has the fourth-biggest gap between his actual offensive production and his expected production (based on batted ball data) in the entire league. Miami was also able to unload Jean Segura's unsavory contract onto Cleveland, and all it took was Khalil Watson, a very talented shortstop prospect whose time with the Marlins had been quite rocky. 
Burger swapping teams was somewhat of a surprise considering he's not a free agent until 2029, but the Marlins swooned Chicago with pitching prospect Jake Eder. The Marlins have more young pitching than anybody, so capitalizing on that to add a bat in the midst of a breakout year with tons of control feels like a good move. A former first-round pick, Burger suffered through multiple ankle injuries before exploding this season with 25 bombs. 
Miami also added a proven ninth-inning presence in David Robertson from the Mets and an interesting reclamation project in 23-year-old lefty Ryan Weathers from the Padres. Did all these moves together make the Marlins a World Series contender? Probably not. But they just got a heck of a lot more fun to watch and increased their postseason odds at the same time.
LOSERS
New York Mets
It's not about the quality of prospects New York acquired — rejuvenating its farm system could benefit the organization greatly in the long run — it's about how this deadline sell-off is a blatant admission of failure and a jarring shift in approach. Just a few days ago, GM Billy Eppler said that the trade of Max Scherzer was "not a rebuild, not a fire sale, not a liquidation."
Yeah?
In a single week, the Mets shipped off Max Scherzer, Justin Verlander, Mark Canha, Tommy Pham, David Robertson and Dominic Leone. On Tuesday, Scherzer told reporters that Eppler told him the team was hoping to contend again in 2-3 years, and that the Mets wouldn't get involved in the highest tier of free agency this winter. So much for pursuing Shohei Ohtani.
Just four months ago, the Mets entered the season as the most expensive baseball club ever assembled, thanks to owner Steve Cohen's unlimited bags of cash. They'll finish this forgettable campaign with an eye on 2025-2026. 
It's an about-face that's both strategically reasonable and immensely embarrassing. 
New York Yankees
The Yankees did not sell and they did not buy. They walked into the store, did a bunch of perusing, shrugged and drove home. Keynan Middleton has been a solid bullpen arm this year. Spencer Howard could become a usable big-league pitcher with some work. Neither of those moves are sending the pinstripe faithful down Grand Concourse tonight with visions of a 28th ring.
GM Brian Cashman framed his team's inaction as a show of faith in the current roster. But last season, when the Yankees were actually good, Cashman made myriad improvements at the deadline. This year, he did not, even though there were obvious spots to upgrade (see: left field and catcher). That contrast speaks volumes.
So, the Yankees remain in competitive purgatory with an aging roster full of expensive players unlikely to carry the sport's most famous franchise to glory any time soon. No magic array of moves on Tuesday afternoon was going to fix that foundational problem, but there was no progress either. No clear plan forward, no steps taken in a definitive direction.
Los Angeles Dodgers
Two caveats: I still think the Dodgers are really good, and the second-best team in the NL. 
Heading into the deadline, we were pretty sure L.A. wanted another starting pitcher. Clayton Kershaw is hurt. Walker Buehler might return from Tommy John soon but cannot be relied upon. Tony Gonsolin and Julio Urías have scuffled. Dustin May's arm went kablooey again. None of the young bucks like Michael Grove, Bobby Miller, Emmet Sheehan or Gavin Stone have settled in. The Dodgers' offense still bops, but this is the most unsettled their rotation has looked in a long time.
Adding Lance Lynn on Saturday was a start. The 36-year-old has been shaky this season, but has been bizarrely unlucky with the home run ball and is a nice rebound candidate down the stretch. But one husky hurler does not a rotation make, which is why the Dodgers went out looking for more help on deadline day and came up empty. 
They pursued Verlander and reportedly had a deal in place for Detroit's Eduardo Rodríguez, but the Tigers lefty activated his no-trade clause and stymied any move to L.A. All of this is to say: (1) the Dodgers believed they needed another arm, and (2) they did not get said arm. That leaves the club in a worse position than they'd want.
An underwhelming deadline — no offense, Kiké Hernández, Joe Kelly and Amed Rosario — will not sink their season. This is still a great ballclub. But the postseason rotation situation is much murkier than GM Andrew Friedman would have hoped.
Jake Mintz, the louder half of @CespedesBBQ is a baseball writer for FOX Sports. He played college baseball, poorly at first, then very well, very briefly. Jake lives in New York City where he coaches Little League and rides his bike, sometimes at the same time. Follow him on Twitter at @Jake_Mintz.
---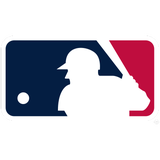 Get more from Major League Baseball Follow your favorites to get information about games, news and more
---