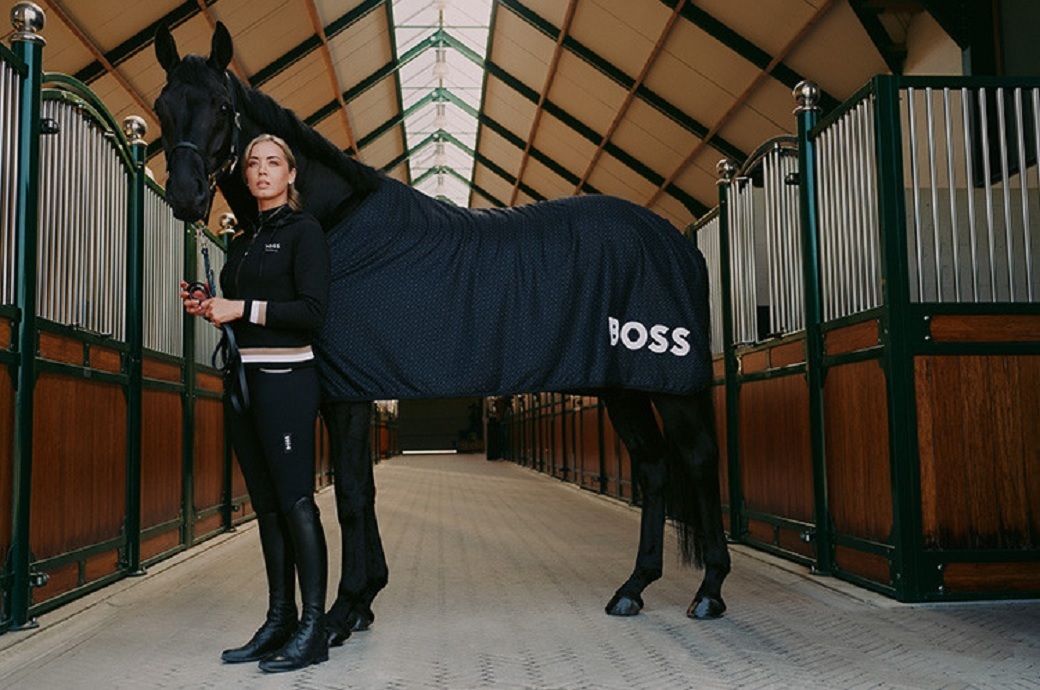 German brand Hugo Boss has expanded its portfolio with Boss Equestrian, a premium equestrian apparel line from Boss, that will be launched in Fall/Winter 2023. The Boss Equestrian collection will be designed, produced, and distributed by Bold Equestrian Ltd. 
German fashion house Hugo Boss expands its product range with the introduction of Boss Equestrian for Fall/Winter 2023.
The premium line, aimed at both men and women, is designed, produced, and distributed by Bold Equestrian Ltd.
The collection blends lifestyle fashion with functional equestrian apparel and includes a compact range of horse accessories.
The first Boss Equestrian collection offers a mix of lifestyle fashion and equestrian apparel for men and women, with a focus on functionality, fit, and quality. The collection is complemented by a compact range of horse accessories. The Fall/Winter 2023 collection is available in the Boss signature colours black, white, and camel. The Spring/Summer 2024 collection will expand the colour range, the company said in a media release. 
"With the 24/7 lifestyle approach of Boss, we are further expanding the brand's product range into iconic lifestyle areas that fit its premium positioning. The new Boss Equestrian license strengthens our sports offering while increasing the brand's visibility and relevance for female customers and male equestrian fans alike. With Bold Equestrian, we have found the right partner, with an experienced team, to enter the equestrian business and unlock the potential of Boss in this exciting segment," said Daniel Grieder, CEO of Hugo Boss. 
To celebrate the launch, Boss Equestrian will be supported by a marketing campaign featuring a mix of selected Olympic athletes and equestrian influencers as brand ambassadors. 
Products from the Fall/Winter collection will be available online and in specialist stores from September 15, 2023, the Spring/Summer 2024 collection from March 2024. 
Fibre2Fashion News Desk (KD)