Jake Mintz
FOX Sports MLB Analyst
Jordan Shusterman
FOX Sports MLB Analyst
SEATTLE — The MLB Draft has begun, and so have the fireworks.
Held outside in downtown Seattle as part of this week's All-Star festivities, there was nonstop buzz leading up to Sunday evening about what the Pirates would do with the top pick. As our final mock predicted, history, in fact, was made after just two selections.
Here's what you need to know about all 28 of the 2023 first-round picks, as we track each one in real time.
1. Pittsburgh Pirates — RHP Paul Skenes; LSU
Most evaluators agree that Skenes is the best college pitching prospect since Stephen Strasburg. After spending his first two college seasons at the Air Force Academy as a two-way player, Skenes transferred to the powerhouse LSU Tigers for his junior draft season. Upon arrival in Baton Rouge, Skenes became a full-time pitcher and embarked on one of the most dominant college pitching seasons in years, one that concluded with two masterful starts in the College World Series and a national championship.
His velocity ticked up into the high 90s and beyond (he had outings this year when he sat at 100 mph), his slider was a devastating bat-misser and he baffled lefties with a legit change-up. Skenes is everything you want in an ace: He works deep into starts, has the body and frame to throw 200 innings a season and is ruthless on the mound. The only thing to nitpick on would be how the non-velocity characteristics of his fastball play at the big-league level.
The industry consensus over the past half decade has skewed away from pitching at the very top of the draft due to the volatility and injury risks associated with pitchers. But Pittsburgh determined that Skenes was truly an unavoidable, generational talent, one who should be on his way to PNC Park by this time next year.
— Jake Mintz
2. Washington Nationals — OF Dylan Crews; LSU (No. 1)
A first-round level talent out of high school, Crews eschewed pro ball because he (1) thought he could make more money in three years and (2) wanted to become an LSU legend. Missions accomplished. The outfielder capped off an unforgettable career with the Golden Spikes Award for the nation's best amateur player while leading the Tigers to the national title.
Entering the season, Crews was the consensus favorite to go first overall. His "fall" to the Nats at No. 2 has more to do with Skenes' historic season than anything Crews did wrong. His bat-to-ball skills are freakishly good, and even though he doesn't have light tower raw juice, scouts believe he could smash 30 homers at the big league level. He is as advanced of a hitter as you'll see at the college level, and even though he ran a concerningly high ground ball rate this year, evaluators agree that Crews is amenable and talented enough to iron that issue out in pro ball.
Quite simply, the Nats got the best pure hitter in the draft and maybe the best pure amateur hitter of the past five years. He and Skenes going 1 and 2 as teammates is a first in the history of the draft and perfectly exemplifies the outrageous season LSU just had.
— Jake Mintz
3. Detroit Tigers — OF Max Clark; Franklin Community High (Franklin, IN)
Most evaluators believe that this draft had a consensus top 3: Skenes, Crews and Florida college outfielder Wyatt Langford (who went fourth to the Rangers). Clark was a relative lock to go fourth or fifth after the collegiate trio, but his selection by the Tigers is a legit zag, though by no means a reach.
So, why Clark?
The first thing to know about the Indiana high school outfielder is that he has the "it" factor. Clark, who has nearly 350,000 followers on Instagram and a huge YouTube footprint, exhibits all the personality traits of a modern baseball superstar. Some old school scouts were put off by his vibe, but there's no doubt Clark moves like a big leaguer.
On the field, he's a jack of all trades, a master of none. Clark's defense in center field is good, his feel to hit is good, his power potential is, you guessed it, good. Despite his mountain of charisma, Clark is a true sum-of-his-parts player, similar to Cubs prospect Pete Crow-Armstrong (without the elite defense).
— Jake Mintz
4. Texas Rangers — OF Wyatt Langford; Florida
Built more like a linebacker than an outfielder, Langford is a physical specimen with a stacked lower half whose numbers this year (.373/.498/.784) rivaled Golden Spikes winner Crews'. Despite playing just four games his freshman year, Langford developed into a consensus top-three prospect in the draft, who fell to Texas at four just because Detroit really loved Clark. A number of mock drafts had him at 1.
He almost certainly will have to play a corner outfield spot as a big leaguer, but the bat should have more than enough juice to stay there (he hit the longest homer in College World Series history three weeks ago). Langford's hack doesn't always look the smoothest, but a 1.282 OPS was enough to make scouts think he'll rake at the next level. He might have the highest ceiling of any position player in the draft.
— Jake Mintz
5. Minnesota Twins — OF Walker Jenkins; South Brunswick High (Southport, NC)
Anybody with eyeballs and a stopwatch agreed that Clark and Jenkins were the top two prep players in the draft. So, even though Jenkins is significantly less "famous" than his Indiana counterpart, he's definitely just as good. From a relatively small town outside of Wilmington in Eastern North Carolina, Jenkins projects as a potential All-Star corner outfielder who boasts a sweet left-handed swing with effortless power.
Jenkins was known to teams for years before his pre-draft summer a year ago. A broken hamate bone robbed him of the opportunity to vault over Clark, but he cemented his status as a top-five pick over the past few months with a monster spring.
— Jake Mintz
6. Oakland Athletics — SS Jacob Wilson; Grand Canyon University
The son of longtime big-league glovesmith Jack Wilson, Jacob Wilson has some similarities to his papa as a slick-fielding shortstop with plus makeup who has some legitimate doubts about his offensive impact at the big-league level. Even though Wilson practically never strikes out (2.3% K rate this spring) his exit velocity numbers are underwhelming and his .412/.461/.635 slash is more a product of the supersonic offensive environment and bad competition at Grand Canyon University.
Wilson smells like a big leaguer, one with a relatively high floor considering his mastery of the glove, but … I feel comfortable calling this a reach considering how punchless Wilson may prove to be with the stick.
— Jake Mintz
7. Cincinnati Reds — RHP Rhett Lowder; Wake Forest University
The long-locked right-handed hurler had a magnificent career at Wake Forest where he baffled ACC hitters with elite command of a 92-94 mph heater and a roll-off-the-kitchen-table changeup. He's remarkably athletic, with the coordination, fluidity and quick-twitch movement of a professional dancer. In a winner-take-all College World Series against LSU and Paul Skenes, Lowder lived up to the moment, tossing seven scoreless frames to keep the Demon Deacons in the mix.
He's a personal favorite of mine, a super personable, intelligent dude who is phenomenally entertaining on the mound. Oh, Lowder is also a brilliant pitching mind who comes from perhaps the most progressive pitching development system in the world (MLB teams included) at Wake Forest. He could be a major-league pitching development coach right now.
There were some late rumblings of a bad medical with Lowder, which either (1) are fugazi, (2) didn't concern the Reds, or (3) allowed the Reds to make an underslot agreement with Lowder. (REMINDER: Going under-slot is not a simple money-saving maneuver, but rather a strategy that allows a team to sprinkle its bonus pool allotment to other players later in the draft).
— Jake Mintz
8. Kansas City Royals — C Blake Mitchell; Sinton High (Sinton, TX)
Death, taxes, and the Royals doing risky stuff at the top of the draft. Even though longtime general manager Dayton Moore was let go halfway through last season, much of the scouting apparatus is still in place in Kansas City (a point of contention for Royals fans considering the team's recent run of misery). There is no more terrifying demographic than high school catching (the track-record is super iffy). So, even though Mitchell is a highly regarded prep backstop who many outlets had ranked or even mocked this high, there's inherent risk with taking a catcher all the way up here.
Mitchell is projected as at least a solid defender behind the plate (soft hands and a rocket arm) and has one of the better all-around offensive profiles in his high school class. And while his overall athleticism (he was up to 97 mph on the bump) gives some confidence to any future move off the position, high school catchers just makes me queasy.
— Jake Mintz
9. Colorado Rockies — RHP Chase Dollander; University of Tennessee
Heading into the year, Dollander was in the mix to go first overall after a sensational sophomore season at Tennessee in which he punched out 108 hitters in 79 frames with a 2.39 ERA. But the 6-foot-2 right-hander took a big step back this year, despite avoiding injury while making 17 starts for the Omaha-bound Volunteers (4.75 ERA). Because while Dollander's fastball is special — it sits above 95 with tons of ride — his slider looked much worse this year.
— Jake Mintz
Evaluators believe that a smart to average pitching development organization could remedy some of Dollander's breaking ball issues in short order. Unfortunately, the Rockies are … not that. The club's track record of drafting and incubating great pitchers is just flat-out bad. There was a legit sigh or two coming from the media section of the draft upon the realization that Dollander might not get the developmental assistance he needs. Hopefully, he can rise above it, and maybe the Rockies have made some strides we don't know about, but there's more relief risk now with Dollander than there was 24 hours ago.
— Jake Mintz
10. Miami Marlins — RHP Noble Meyer; Jesuit High (Beaverton, OR)
There's a running debate in the industry surrounding whether teams who are exceptional at drafting and developing a particular position or skill should continue leaning into their bread and butter or should try to diversify the types of talents in their farm system. With this pick, the Marlins are arguing the former.
This club has been so remarkably bad at developing homegrown hitters but so good at developing homegrown pitchers. In the way that the Rockies taking Dollander makes me feel worse about him moving forward, the Marlins taking Meyer makes me feel better about his.
The Oregon righty was the consensus best prep pitcher available thanks to a high-90s heater with awesome metrics, a high-spin slider and a promising change-up. Every year there's a high school pitcher like Meyer. Sometimes they turn into all-stars, sometimes they never make the big leagues. It's a long road, but folks feel pretty good about Meyer's chances.
— Jake Mintz
11. Los Angeles Angels — 1B/OF Nolan Schanuel; Florida Atlantic University
Schanuel was the only college player in the country whose offensive numbers (.447/.615/.868, no that's not a typo) could rival those of Crews and Langford. But the Florida Atlantic first baseman goes here because (1) the competition at Florida Atlantic is well below the SEC, and (2) as a first base-only guy, the offensive bar is much higher.
The doubts on Schanuel are really simple: He's barely faced elite pitching, and in his only opportunity to prove himself over a long stretch in the Cape Cod League last summer he fell on his face with a .272 OPS. The Angels have fast-tracked their high picks to the big leagues, and if Schanuel shows he can hit pro-level pitching, expect him to be in Anaheim by next summer.
— Jake Mintz
12. Arizona Diamondbacks — INF Tommy Troy; Stanford University
Troy, an All-American infielder out of Stanford, signifies a shift in Arizona's draft and development strategy. They've taken a high schooler in the first round in four of the past five drafts (shout out to Corbin Carroll). But now that they've entered a window of contention, this front office clearly wants to get their talent matriculating towards the bigs at a faster rate.
Even though Troy played more second and third base at Stanford, the D-Backs drafted him as a shortstop and he has a good shot to stick there defensively. As a hitter, Troy has a compact swing that limits his swing and miss, but still features at least average power. He played in the College World Series in all three seasons at Stanford, an incredibly rare accomplishment, facing the best competition in college. He also improved offensively each season, something scouts and evaluators like to see.
— Jake Mintz
13. Chicago Cubs — SS Matt Shaw; University of Maryland
A super-athletic shortstop from Massachusets who shined in three seasons at the University of Maryland, Shaw has gotten some Alex Bregman-lite comps from evaluators. Like Bregman, there's some doubt about his ability to stay at shortstop as he goes up the chain, but folks think Shaw has the potential to be a really special hitter as a pro.
In his junior season, the 5-foot-11 Shaw walked more than he struck out, stole 18 bags and ripped 24 dingers. There are some concerns about his high-effort swing (which features a big ol' leg kick), but the frame, athleticism, track record and swing decisions were enough for the Cubs to snag Shaw all the way up at 13.
— Jake Mintz
14. Boston Red Sox — C Kyle Teel; University of Virginia
The ACC Player of the Year, Teel was comfortably the best college backstop in this draft class — he's an athletic, strong receiver with a rocket arm who hit .407 for a team that just went to the College World Series. He's really good. Teel was projected by nearly every industry outlet to go somewhere in the back half of the top 10. Falling to 14 isn't a massive stunner considering the usual machinations of the draft, but it did likely change Boston's strategy with its first pick. 
The Red Sox have done awfully well drafting and developing high school bats in recent years and were rumored to once again be targeting some of the high upside high school infielders, or at least one of the college infielders expected to be in range at this pick. Instead, Teel was too good to pass up once he fell into their lap. He joins 2021 fifth-round pick Nathan Hickey — another college catcher who's currently in Double-A — in the Red Sox's system and immediately gives them some of the strongest catching prospect depth of any farm system in baseball.
— Jordan Shusterman
15. Chicago White Sox — SS Jacob Gonzalez; University of Mississippi
Gonzalez had some top-pick buzz last spring when he helped carry Ole Miss to a national championship, but a relatively underwhelming junior season for him and the Rebels pushed the lanky shortstop down draft boards a bit. The skeptics knock Gonzalez's wonky swing and lack of elite glove at the most important infield spot. 
The advocates point to his three years of success in the country's best conference (.988 OPS) and say, "he's a potential plus-hitting shortstop, don't over think this." If he hits, Gonzalez could be a fast mover for Chicago considering the high level of pitching he saw in school.
— Jake Mintz
16. San Francisco Giants — 1B/RHP Bryce Eldridge; James Madison High (Vienna, VA)
17. Baltimore Orioles — OF Enrique Bradfield Jr.; Vanderbilt University
18. Milwaukee Brewers — 3B Brock Wilken; Wake Forest University
19. Tampa Bay Rays — SS/3B Brayden Taylor; TCU
20. Toronto Blue Jays — SS Arjun Nimmala; Strawberry Crest High (Dover, FL)
21. St. Louis Cardinals — OF Chase Davis; University of Arizona
22. Seattle Mariners — SS/3B Colt Emerson; Glenn High (New Concord, OH)
23. Cleveland Guardians — C/1B Ralphy Velazquez; Huntington Beach High (Huntington Beach, CA)
24. Atlanta Braves
25. San Diego Padres 
26. New York Yankees
27. Philadelphia Phillies
28. Houston Astros
Jake Mintz, the louder half of @CespedesBBQ is a baseball writer for FOX Sports. He played college baseball, poorly at first, then very well, very briefly. Jake lives in New York City where he coaches Little League and rides his bike, sometimes at the same time. Follow him on Twitter at @Jake_Mintz.
---
MLB trending



Angels should consider trading Shohei Ohtani if slide continues, John Smoltz says


2023 MLB All-Star Week schedule: How to watch, channels, times, dates


2023 MLB mock draft 2.0: Shakeup at top between LSU duo Paul Skenes, Dylan Crews





Yankees prospect Spencer Jones is not Aaron Judge, but he's still special


Elly De La Cruz steals 2nd, 3rd and home in 2-pitch span against Brewers


2023 MLB All-Star Game: Rosters, starters, voting results, lineups





Cardinals reliever Gallegos gets wiped down by umpire after using rosin bag on his left arm


Why Angels should trade Shohei Ohtani at the deadline


2023 Home Run Derby: Participants, bracket, how to watch, start time

---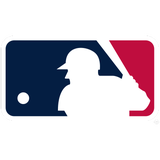 Get more from Major League Baseball Follow your favorites to get information about games, news and more
---