FOX Sports writers are providing takeaways from games throughout the NBA playoffs. Here are their thoughts from Sunday.
Timberwolves 114, Nuggets 108 (OT): Ant-Man to the rescue
If there is one positive takeaway for the Minnesota Timberwolves in this NBA postseason, it's clear: Anthony Edwards is 21 years young, and his stardom is only getting started. On Sunday night, he willed Minnesota to fuel up the jet again for a flight to the Rocky Mountains.
With less than 30 seconds left in overtime — in the first game to go to OT in the postseason — the 2020 No. 1 overall pick had the ball in his hands with his team clinging to a one-point lead on top-seeded Denver and facing elimination. 
Edwards stuck a fork in the Nuggets, at least for one night. 
A cold-blooded triple served as the dagger, giving the third-year pro 34 points as Minnesota held on for a 114-108 victory. 
This was a wacky game, one that illustrated just how hard it is to complete a series sweep. The Nuggets certainly didn't play with the same level of intensity that led them to a 3-0 lead, continuing the franchise's 42-series postseason drought without a sweep. 
The night was trending toward the latest Minnesota sports meltdown in a flash after the contest originally looked like it'd have a rather anticlimactic ending. With 2:37 left in regulation, the Timberwolves led 96-84 following an Edwards stepback. But Nikola Jokic buried a 3 before Michael Porter Jr. drilled back-to-back triples to cut the lead to one possession. Jokic completed the improbable run of 12 unanswered points with a game-tying free throw with 12 seconds on the clock, as Denver completed a fourth quarter in which it held the T-Wolves to just 16 points. 
Get this: Minnesota then scored 18 in the five-minute OT period, going on an 11-2 run in a three-minute span that wouldn't have been possible without Nickeil Alexander-Walker burying two clutch 3s. 
The Wolves, fighting for their season, showed desperation, while certain shots that simply won't fall on the road in Denver on Tuesday were going in on Sunday night in home confines. Combine that with Minnesota winning the rebounding battle (51-47) and tying the Nuggets in points in the paint (54), both of which were the best marks of the season, and that's what led to the Wolves avoiding the sweep. 
"We didn't play any defense in overtime," Nuggets head coach Michael Malone said in his postgame press conference. "To give up 18 points in five minutes on 75% from the floor is something. When the game was on the line, we were unwilling and unable to get any stops. But, I didn't think we'd go undefeated in the postseason, so it will be interesting to see how we respond." 
Jokic tallied 43 points, 11 rebounds and six assists, but his sidekick, Jamal Murray, struggled to find a rhythm with 19 points on 21 field-goal attempts. 
An interesting layer: The Suns, who dropped Game 1 to the Clippers, are now in the same spot as Denver hosting a Game 5 with a 3-1 series advantage. In the factor of rest, it is trending toward being a moot point. 
Did the T-Wolves discover something on Sunday that could lead to them extending this series further? I don't think so. In fact, their inability to close despite numerous opportunities to put it away ahead of Edwards' heroics was glaring. 
But at least on Sunday night, Minnesota basketball fans can smile because they have Edwards, and he has been spectacular in this postseason — and Wolves fans get to watch him at least once more when the two teams square off again Tuesday.
— John Fanta
Warriors 126, Kings 125: Despite loss, Kings growing up fast
Raise your hand if you'd like this Golden State-Sacramento series to be extended to, say, best-of-13.
As is, the battle is assured to go at least six games, after the Warriors evened the series 2-2 with Sunday afternoon's 126-125 win. Based on how vulnerable the defending champions have looked at times and, alternately, how resilient their young challengers have proved to be, it's hard to imagine the series not going the full seven.
If the series doesn't go the Kings' way, they will have no one but themselves to blame. Unless they want to chalk it up to the vast chasm between their familiarity with postseason pressure and the Warriors'. Because that might have been the only difference between the two teams in Game 4. And that chasm appears to be shrinking.
A series of miscues (five turnovers in the last eight minutes) and rushed forays at the rim (four layups missed, three more blocked) resulted in the Warriors holding a five-point lead with possession of the ball and 47.5 seconds left. After 19 lead changes and 10 ties, the outcome appeared to be decided. The outcome should've been decided.
But then, of all people, Steph Curry, trapped in the backcourt, threw the Kings a lifeline by calling a timeout. The problem? Golden State had forfeited its last one by unsuccessfully challenging a moving-screen call on Kevon Looney 90 seconds earlier. The penalty: one technical free throw and possession of the ball. Malik Monk calmly sank the free throw and then De'Aaron Fox, named the league's most clutch player this season, drilled a 3-pointer with 28.1 seconds left to cut the Warriors' lead to one.
When Curry missed a floater to push the lead back to three and the Kings snared the rebound with 10.1 seconds left, an unofficial record for largest crowd to ever hold its collective breath might have been set in the Chase Center. It wasn't until Curry and Draymond Green forced Fox to give the ball up to former Warrior Harrison Barnes and Barnes' 3-point attempt ricocheted off the back rim that they exhaled, as much out of relief as jubilation.
Game 4 marked Green's return since being ejected with seven minutes left in Game 1 and being suspended for Game 2 after stepping on the chest of Domantas Sabonis. Coach Steve Kerr opted to stay with the starting lineup that won Game 3 and brought Green off the bench for the first time in his career, but he quickly demonstrated that he did not attend any relaxation courses during his downtime, jawing with Fox vehemently enough to draw a technical foul, as did Fox. And although Fox scored a game-high 38, he did most of his damage while being guarded by Andrew Wiggins. Kerr turned the assignment over to Green to start the second half and it had a notable effect, Fox missing five of his six attempts in the third quarter, by far his worst of the game.
When Klay Thompson (26 points) nailed a corner 3 to beat the third-quarter buzzer and give the Warriors a 102-92 lead, Golden State appeared poised to make the last 12 minutes as much of an afterthought as they had been in Game 3. But these Kings appear to be growing up in a hurry, most notably rookie Keegan Murray, a significant part of their regular-season success and largely invisible through the first three games of the series. Murray finished with 23 points — 13 more than his previous three games combined — and buried a 3-pointer that helped reduce the Warriors' lead to 102-99 early in the fourth quarter.
Compare that to the performances — and trust — Kerr showed in his youngest talent. Jonathan Kuminga was such an unmitigated disaster in one three-minute second-quarter stint that Kerr never went back to him. Moses Moody played five first-quarter minutes and never saw the floor again.
The series heads back to Sacramento now, where the Warriors feel they already allowed two potential victories to get away from them. But the Kings return knowing they can say the same about Game 4 against the defending champions in their notoriously unfriendly arena. 
There might not be moral victories in the postseason, but there are confidence-building performances. The Kings just gave one. Now we'll see if they can capitalize on it. 
— Ric Bucher
Celtics 129, Hawks 121: Boston puts depth on full display
Back on March 26, Jaylen Brown told the press that medical clearance was coming soon for the Celtics two-time All-Star to play without a mask, after suffering a face contusion in February. And even though Brown was soon allowed to ditch the facial protection, his mother Mechalle had the desire that any mom would: to ensure that her son's face fully healed. 
But on Sunday night, after a 1-for-7 start from the field against a feisty Atlanta Hawks team that had their sights set on resetting the series, the mask came off.
The 26-year-old from Marietta, GA — which is 20 miles outside of Atlanta — proceeded to unmask and unleash at State Farm Arena, shooting 11-for-15 for the remainder of the game and finishing with 31 points to help the Celtics stave off the Hawks, 129-121. 
"We just gotta come out and play to the level we need to — I think that we took their best punch," Brown said following Friday's 130-122 Game 3 loss to the Hawks. 
While Atlanta was within five heading into the fourth quarter on Sunday, Boston put the win away with balance, a reversal from Game 3 in the rebounding department, and keeping the Hawks in the halfcourt enough to string together stops. 
"I saw his face … and then after that, I saw just his poise," Celtics head coach Joe Mazzulla said of Brown following Sunday's win. 
Not to be outdone, Jayson Tatum joined the unmasked man by pouring in 31 points to go with seven rebounds, four assists and three blocks. With just over two minutes left, and the Hawks trying to pull together one final crack at a comeback, the Celtics' superstar hit the dagger with the shot clock winding down. After putting the blame squarely on himself following Friday's loss, Tatum made timely play after timely play on both ends of the floor Sunday, joining Brown to keep an arm's length from the Hawks. 
Beyond that duo, the Celtics' sheer number of dudes showed in this win, with Marcus Smart and Derrick White pouring in 19 and 18 points, respectively, while Malcolm Brogdon and Robert Williams III rounded out the six players in double-figures. 
Let's stick with Williams, whose physicality and will was night and day from Friday's defeat. Williams answered Mazzulla's challenge of defending and getting on the glass to the tune of a game-high 15 rebounds off the bench (along with 13 points) to lead a 49-42 advantage on the boards. That's a sharp contrast from Atlanta's 48-29 advantage on Friday night, in a game in which Williams was quiet. His productivity on the glass alongside Al Horford is a critical factor to whether or not Boston archives its goal of winning a title. 
While the Celtics were not great defensively, they still held the Hawks to only eight fast-break points and forced them into an 0-for-9 slump in the fourth quarter. Trae Young finished with 35 points and 15 assists, but Sunday showed Boston's options are just too much for Quin Snyder's team to handle. 
Back to those big picture title hopes? In the present, the Celtics will look to close out the series on Tuesday night at TD Garden. If they can do that, the future holds an Eastern Conference semifinals series with the Sixers. While Philadelphia is at home resting following a sweep of the Nets, there are some questions surrounding Joel Embiid, as he deals with a right knee sprain. A win by Boston would likely mean Game 1 of the Boston-Philadelphia series arrives in the upcoming weekend. While Embiid could end up playing, make no mistake about it: The Hawks will have some extra fans in the Philadelphia area hoping they can drag the Celtics to a sixth game. 
Those Philly fans shouldn't count on it.
— John Fanta
Knicks 102, Cavaliers 93: Robinson winning battle of the bigs
A week ago, most fans and pundits would have said that the Cavs had two best big men on the court in their playoff matchup with the Knicks. Jarrett Allen was an All-Star last season, and has basically averaged a double-double for six-straight seasons. Evan Mobley was the Defensive Player of the Year runner-up and is considered one of the brightest young stars in the league.
And yet, four games into this first-round battle, it's the Knicks who have dominated the paint. They've owned the glass. They've kept Donovan Mitchell and Darius Garland away from the rim. 
There are many reasons the Knicks, following a 102-93 win Sunday at Madison Square Garden, now lead the Cavs 3-1. But Mitchell Robinson, who racked up 12 points, 11 rebounds and two blocks on Sunday, being the best big man on the floor might be chief among them.
It's hard to overstate how great Robinson has been. You have to look past his modest numbers (6.8 points, 7.8 rebounds, 2.0 blocks in 26.3 minutes per game) to see his impact. For one, he's tormented the Cavaliers on the offensive glass. He's pulled down 18 offensive boards in the four games, while his relentless crashing has set up teammates as well. This series, the Knicks have rebounded 37.7% of their own misses, a rate better than any team posted during the regular season. It's how the Knicks have managed to rack up enough points despite shooting just 42.8% from the field and 30% from deep.
Robinson has been a force on the defensive end as well. The Knicks' strategy against the Cavs has been to pack the paint. Robinson is camping out under the rim, while the defenders guarding the Cavs' non-stars are pinching in on the corners and the wings. That tactic, with Robinson as the backbone, has eliminated all runways for Mitchell and Garland. It's turned them into one-on-one players, with Mitchell in particular (5-for-18 in Game 4) struggling to get off any shots that aren't step-back jumpers. 
The Knicks have succeeded in dragging the more talented Cavs into the mud. These games are slow and ugly. One of the reasons that's a winning recipe for the Knicks is because of Robinson's prowess down in the paint.
— Yaron Weitzman
Yaron Weitzman is an NBA writer for FOX Sports. He is the author of "Tanking to the Top: The Philadelphia 76ers and the Most Audacious Process in the History of Professional Sports." Follow him on Twitter @YaronWeitzman.
Ric Bucher is an NBA writer for FOX Sports. He previously wrote for Bleacher Report, ESPN The Magazine and The Washington Post and has written two books, "Rebound," on NBA forward Brian Grant's battle with young onset Parkinson's, and "Yao: A Life In Two Worlds." He also has a daily podcast, "On The Ball with Ric Bucher." Follow him on Twitter @RicBucher.
John Fanta is a national college basketball broadcaster and writer for FOX Sports. He covers the sport in a variety of capacities, from calling games on FS1 to serving as lead host on the BIG EAST Digital Network to providing commentary on The Field of 68 Media Network. Follow him on Twitter @John_Fanta.
---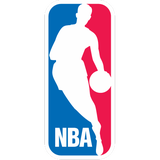 Get more from National Basketball Association Follow your favorites to get information about games, news and more
---