The 2023 FIFA Women's World Cup came to a close Sunday with a thrilling matchup at Sydney's Stadium Australia, where Spain defeated England 1-0 to earn its first World Cup title all-time.
Spain survived nearly 15 minutes of stoppage time to secure the win, which marked the first time a new World Cup champion was crowned since 2011. What's more, Spain becomes the first team to be the defending champion of all three FIFA Women's World Cup titles at the same time, as well as just the second nation to win both the men's and women's FIFA World Cups.
A dominant first half for Spain was highlighted by a left-footed strike from Olga Carmona in the 29th minute that proved to be all that La Roja needed to hold off England despite a dazzling effort from the Lionesses' star goalkeeper and this year's Golden Glove Award winner, Mary Earps.
The "World Cup NOW" crew — Leslie Osborne, Melissa Ortiz and Jimmy Conrad — discussed which of these two nations is better set up for long-term success.
Osborne: "England, although they don't have as much youth, they do have a crop of six or seven players [who] are in that age 20 to 23 — Lauren James, [Alessia] Russo, Lauren Hemp … Chloe Kelly — [who] are in that young range that have done incredible things with their clubs. They've played on the young teams [and] they've won youth players of the year, so that crop of players … they are gonna play even bigger roles in the Olympics and then in 2027 World Cup."
[Related: Spain's World Cup victory will usher in a new blueprint for women's soccer]
Ortiz: "I think Spain is in the better run for long-term success at this given point. You've seen some youth players really be the standout for Spain, but not just one — a few. Whether it's Olga Carmona, who is still fairly young, whether it's Salma Paralluelo, who is only 19 years old. … Their future, looking forward — especially building off this type of experience — I think is going to go way, way long-term. [I'm] also going to [give] credit to their league in Spain. Now it's going to just send it into another planet because now they're gonna have the momentum. The women's league [will] hopefully be injected with more funding, more support, new player signings, global player signings from this Women's World Cup [that] I think a lot of these clubs are going to want to bring, so that's going to raise the competition level of the league."
Conrad: "It's a slight edge [for Spain]. … Winning is contagious. You want to be part of a winner; everyone wants to be part of a winning team, so I could see a [team like] Real Madrid, [which] just started a few years ago, be like, 'You know what, we are gonna start to invest some more money. There is something in this.' … Right now, Spain are the reigning holders of the U-17 World Cup, the U-20 World Cup and now the full World Cup. … That is why I think they have the edge over England. England is competitive in the young levels, but Spain is actually winning those competitions. You can see what it means when you start to win, and you start to believe that you know that you can and [that] you can stay true to your identity."
FOLLOW
Follow your favorites to personalize your FOX Sports experience
---
FIFA WORLD CUP WOMEN trending
---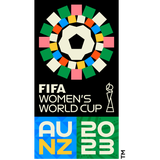 Get more from FIFA Women's World Cup Follow your favorites to get information about games, news and more
---