John Fanta
College Basketball Broadcaster and Reporter
What a wild start to the college basketball season. Would we want it to be any other way heading into Thanksgiving week? Of course not!
Through the first nine days of the campaign, seven teams ranked in the top 10 of the AP Top 25 poll lost. That's the most in the sport in the last 25 years. 
Just this past weekend, our No. 8 and No. 11 teams – Arkansas and Florida Atlantic – lost to UNC Greensboro and Bryant, respectively. The Bulldogs were coming off a 16-point loss to Boston University, prompting us to remove the Owls from our top 25 this week. The Razorbacks hang on by a thread, but the fact of the matter is that it's downright challenging at this stage of the season to figure out who's great and who's not. 
My biggest takeaway of the week: Kentucky has a chance to be really special. Even in a losing effort, the Wildcats gained the most from the Champions Classic because they showed America that their No. 1-ranked freshman class can really fit into what John Calipari's best teams have been able to do – overwhelm you with tempo that turns into buckets. 
Robert Dillingham and Reed Sheppard both came off the bench and combined for 31 points in the 89-84 loss to Kansas, with Dillingham scoring 18 points on 6-for-12 shooting from the floor. 
In Friday's dominant win over Stonehill, Sheppard shot 7-for-8 from 3-point land and scored 25 points. 
The fact that Kentucky hung in with Kansas, despite Hunter Dickinson going off for 27 points and 21 rebounds, says something to me. If the Wildcats had any of their big men, with top-five recruit Aaron Bradshaw and sophomore Ugonna Onyenso still out with injury, plus Crotia native Zvonimir Ivisic still waiting for his eligibility ruling with the NCAA, the game could have very well belonged to Big Blue Nation. 
That's why Kentucky is in our rankings this week. 
Finally, what are we looking forward to the most this week? The Maui Invitational is unmatched. Being played in Honolulu due to the Maui wildfires over the summer, with several relief efforts ongoing, this is as strong as the field has ever been. The top-three teams in our rankings are all in the tournament! 
First off, the fact that Purdue and Gonzaga are meeting in the first round is tremendous. You could have a top-five showdown between Kansas and Marquette in the semifinals, and there's the potential for a No. 1 vs. No. 2 championship game between Kansas and Purdue. Oh, and a top-10 Tennessee team is also in the field. I didn't even get to UCLA and Syracuse, with both having NCAA Tournament potential this year. So yes, that field is absurd. 
With that said, let's get to the rankings. 
1. Kansas (3-0)
According to FOX Sports Research, Hunter Dickinson (27 points and 21 rebounds) and Kevin McCullar (12 points, 10 rebounds, 10 assists) are the first Division I teammates in the last 20 years with a 25-20 performance and a triple-double in the same game. Combine that with Dajuan Harris' career-high night of 23 points on 5-of-6 from 3-point land, and the Jayhawks survived to stay in our top spot. 
2. Purdue (3-0)
Boilermakers point guard Braden Smith has a combined 25 assists in the first three games of the season. Zach Edey did what he does in the win over Xavier, going for 28 points and 11 rebounds, and that's a given. Smith and the backcourt will determine if this Purdue team wins the Maui title this week. 
Zach Edey scores 28 points to help Purdue defeat Xavier, 83-71
3. Marquette (3-0)
Tyler Kolek is the best point guard in America. Grinding his way through an ankle injury and playing at Illinois, he led the Golden Eagles to a 71-64 Gavitt Games victory with 24 points, six rebounds and four assists. 
4. Arizona (5-0)
Caleb Love had his best performance as a Wildcat to date, scoring 20 points with six assists and just one turnover in a 100-68 win over Belmont. Up next for the Wildcats is a Thanksgiving Day showdown with Michigan State at 4 p.m. ET on FOX. 
5. UConn (4-0)     
Tristen Newton was sensational inside Madison Square Garden on Sunday afternoon. The Connecticut point guard posted a game-high 23 points, 11 rebounds and six assists in the Huskies' 77-57 blowout of Indiana to advance to the Empire Classic championship game. He also drew 10 fouls, with Cam Spencer adding 18 points in the victory. Spencer was the perfect add from Rutgers for the reigning national champs. 
Cam Spencer scores a career-high 25 points, with seven 3-pointers to help UConn defeat MS Valley
6. Creighton (4-0)   
Trey Alexander is playing as well as any wing in America right now. In Tuesday's Gavitt Games win over Iowa, the junior was one assist shy of a triple-double with 23 points, 11 rebounds and nine assists. On the season, he's averaging 21.0 PPG, 7.3 RPG and 6.5 APG, while shooting 56% from the field. That's remarkable. 
7. Tennessee (3-0)
Impact transfers Dalton Knecht (Northern Colorado) and Jordan Gainey (USC Upstate) have been tremendous to start the year, with both scoring in double-figures in all three games. Knecht followed up a 24-point performance against Wisconsin with 18 in Tuesday's win over Wofford. 
8. Houston (6-0)
The Cougars rolled to the Charleston Classic title, winning all three games by double digits and capping off the run with a 69-55 victory over Dayton. Kelvin Sampson crushed it in the transfer portal by bringing in former Baylor guard LJ Cryer, who averaged 16.7 points per game during the tournament. With Jamal Shead going for 16 points, six rebounds and four assists, they have formed one of the best backcourt duos in the country. 
9. Duke (3-1)
Without Caleb Foster, the Blue Devils don't beat Michigan State. He's also further evidence that just because you're not the best or second-best recruit in a class on paper, it doesn't mean anything once college games begin. The four-star freshman had 18 points in the 74-65 victory over MSU, going 4-for-5 from 3-point range. The Blue Devils beat Bucknell on Friday, 90-60, behind Mark Mitchell's 20 points. 
10. Miami (5-0)
Nijel Pack was sensational against his former school, Kansas State, charging the Hurricanes with 28 points in a 91-83 victory. Miami claimed the Baha Mar Hoops championship with big man Norchad Omier putting up 23 points along with Wooga Poplar and Matthew Cleveland each tallying 15. Yet again, the Canes are super dangerous because they've got four guys capable of scoring 15-plus when the offense is in a rhythm. Jim Larrañaga's last three seasons have been like a night out in South Beach – never-ending fun!
The remaining Top 25:
11. Gonzaga (2-0)
12. Texas A&M (4-0)
13. Baylor (4-0)
14. North Carolina (3-0)
15. Alabama (4-0)
16. Colorado (3-0)
17. Mississippi State (5-0)
18. Kentucky (3-1)
19. Clemson (4-0)
20. Virginia (4-0)
21. Memphis (3-0)
22. James Madison (4-0)
23. Michigan State (3-2)
24. Arkansas (3-1) 
25. Liberty (5-0)
John Fanta is a national college basketball broadcaster and writer for FOX Sports. He covers the sport in a variety of capacities, from calling games on FS1 to serving as lead host on the BIG EAST Digital Network to providing commentary on The Field of 68 Media Network. Follow him on Twitter @John_Fanta.
FOLLOW
Follow your favorites to personalize your FOX Sports experience
---
COLLEGE BASKETBALL trending
---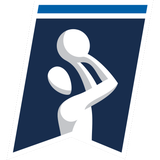 Get more from College Basketball Follow your favorites to get information about games, news and more
---