David Helman
Dallas Cowboys Insider
Week 2 might be the trickiest time to try a power ranking.
We entered the season with so much hope and pre-existing expectations. Some of it was affirmed this past week, and some came crashing down. Even crazier than that, we're now stuck trying to figure out how much of Week 1 was real and how much was not. Every season, we fall for the early mirage of success — or press the panic button when everything is actually fine.
There are a few big changes for Week 2. Some of them are undoubtedly overreactions, but I tried my best to be fair to the (admittedly small) body of work. As always, feel free to tell me where I got it wrong. 
1. San Francisco 49ers (no change)
Sunday featured what felt like a bit of a ho-hum performance for the Niners, and it ended with them putting up 30 more points, forcing two takeaways and beating the Rams in stress-free fashion. Brock Purdy wasn't perfect, but he's averaging a 102.2 passer rating in his first games back from injury, and it's hard to see a weakness with this roster.
2. Dallas Cowboys (+2)
I can't bring myself to rank the Cowboys above the Niners squad that's ended their season two years in a row, but I was awfully close. Beating up on the Zach Wilson Jets doesn't carry the same weight as if it was Aaron Rodgers, but Dak Prescott absolutely hammered a New York defense that made Josh Allen look like a rookie just last week, and Micah Parsons continues to stake his claim as the best defender in the league. This Cowboys team has outscored its first two opponents by a total of 70-10, which is typically something you only see in college football. 
Are Cowboys the best team in the NFL after 30-10 win vs. Jets, 2-0 start?
3. Philadelphia Eagles (-1)
It's not the Eagles' play on the field that has me nervous, so much as the ongoing injury situation. Injuries are piling up for this team, as Avonte Maddox is the latest starter to go down. If defensive injuries weren't enough, the offense has yet to truly click. And yet, they're 2-0 without playing a great game. I'm not worried about them – yet. 
4. Miami Dolphins (+1)
Beating the Patriots in Foxborough used to be such a daunting task, but the Dolphins handled it fairly easily. Despite the 24-17 scoreline, it never really felt like New England was in this game. It feels meaningful that Miami went on the road in the division, played a so-so game and won without too much drama. 
5. Kansas City Chiefs (-2)
You can tell the Chiefs are victims of their own expectations, because people don't find a 17-9 win in Jacksonville to be particularly impressive. Travis Kelce and Chris Jones both showed up in their first game back, and Kansas City held the Jaguars without a touchdown. This was an impressive, if not attractive, win. 
NFL Power Rankings: Justin Fields & Bears drop, Micah Parson leads Cowboys' rise & Falcons rising?
6. Baltimore Ravens (no change)
I loved the way Baltimore got the ball back, up 3 against Cincinnati with 3:28 to play and promptly ran the clock out. Lamar Jackson is off to a phenomenal start in this more pass-heavy offense, but the Ravens are still showing the ability to move the ball on the ground when there's a need. Feels important. 
7. Buffalo Bills (no change)
Good Josh Allen showed up, which was guaranteed to mean bad things for the Raiders. I expected Buffalo to cover the large point spread of -8.5, but they obliterated it. More impressive than anything Allen and his offense did in the 38-10 win: the Bills defense held Josh Jacobs to -2 yards on nine carries.
8. Seattle Seahawks (+7)
Starting right here, I have no idea what to do with the league's middle class. I don't feel great about jumping Seattle so high after their Week 1 loss, but it was awfully impressive to score 37 points without their starting offensive tackles in Detroit. The Week 2 version of this team looked like the group I thought was a contender.
Dave Helman reacts to Geno Smith, Seahawks' GRITTY win over Jared Goff, Lions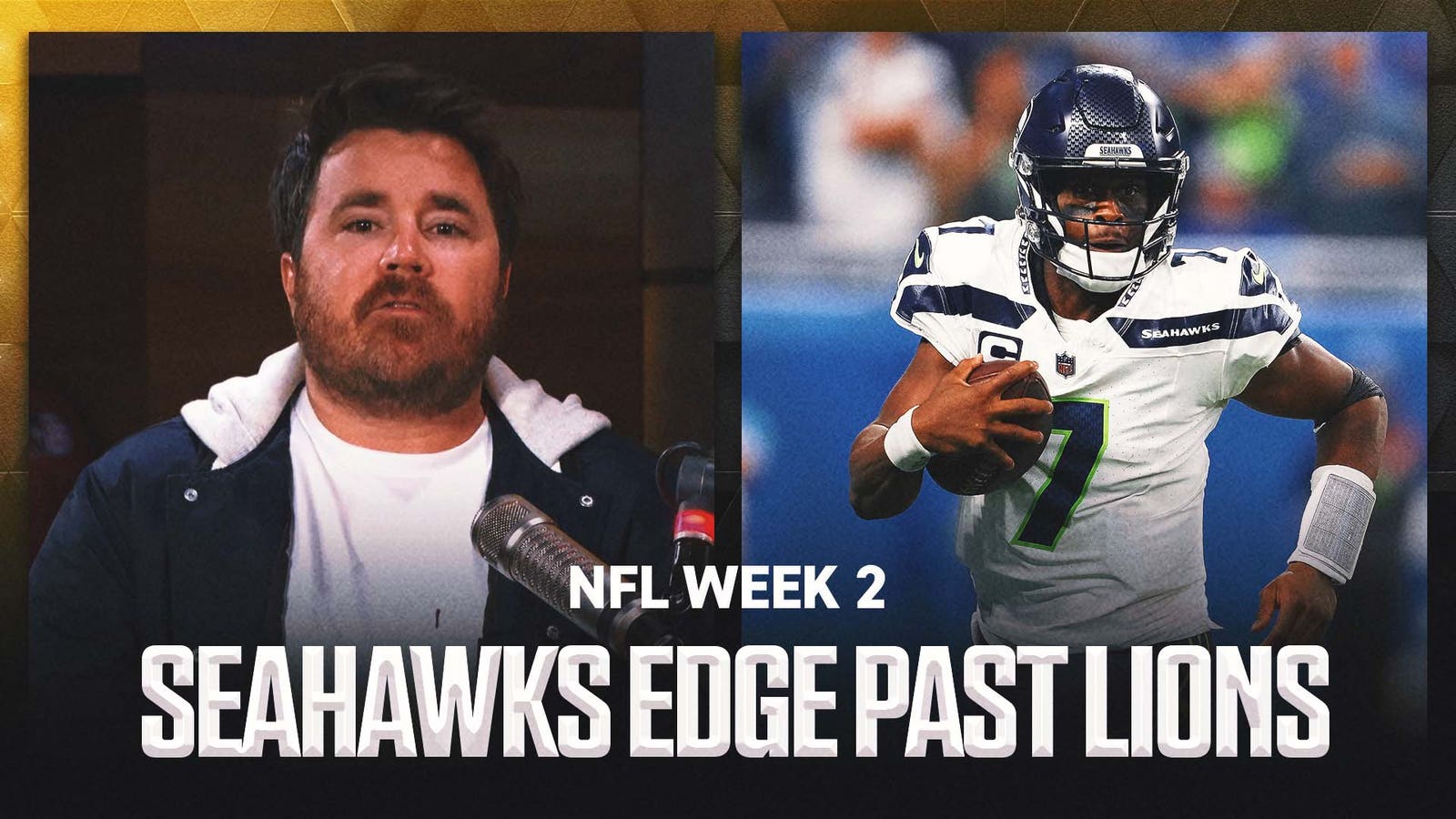 9. Atlanta Falcons (+9)
I'm definitely not sure the Falcons belong up here, but tell me, who below them is more deserving? It's not just that they're 2-0, but they showed us Sunday just how devastating their ground game can be. If that's clicking, this offense will be a pain for everyone they play.
10. Detroit Lions (-1)
It's a bummer that Detroit didn't get to touch the ball in an overtime loss, as Seattle walked it off on the opening drive of the extra period. I still don't feel that bad for them, given that the Lions were also -3 in turnover differential, highlighted by a Jared Goff pick-six. Better ball security likely has them at 2-0. A big matchup against the undefeated Falcons coming up next. 
[Vitali: Lions lose in OT against Seattle, but show Detroit flashes of what's possible]
11. Jacksonville Jaguars (-1)
If the end zone were 11 yards instead of 10, the Jags would've scored at least 24 on the Chiefs. Unfortunately, I re-checked the rule book and 'almost' still doesn't count. There's no shame at all in losing to Kansas City, but Jacksonville's got to be more efficient in the red zone. The offense in general hasn't looked as explosive as we might've thought.
12. Tampa Bay Buccaneers +8
If Baker Mayfield keeps playing like this, the Bucs are a very real threat. Most of the badasses from that Super Bowl defense are still in Tampa, and they still look plenty — well, badass. If Mayfield is spreading the ball around and avoiding turnovers, they can stack some wins. Philadelphia comes to town in Week 3, a big chance for the Buccaneers to prove their credentials.
'Everybody knew what was coming' — Buccaneers' Lavonte David on Shaq Barrett's game-clinching pick-six against the Bears
 13. New Orleans Saints (no change)
This might be the ugliest 2-0 start in the league, but all wins count the same. Running back injuries are starting to become a problem for the Saints, as they wait for Alvin Kamara to return from suspension. And the offensive line continues to struggle in pass protection. But the wide receivers are really fun, and the New Orleans defense has allowed just one touchdown in two games.
Dave Helman breaks down Derek Carr, Saints' close victory over Bryce Young, Panthers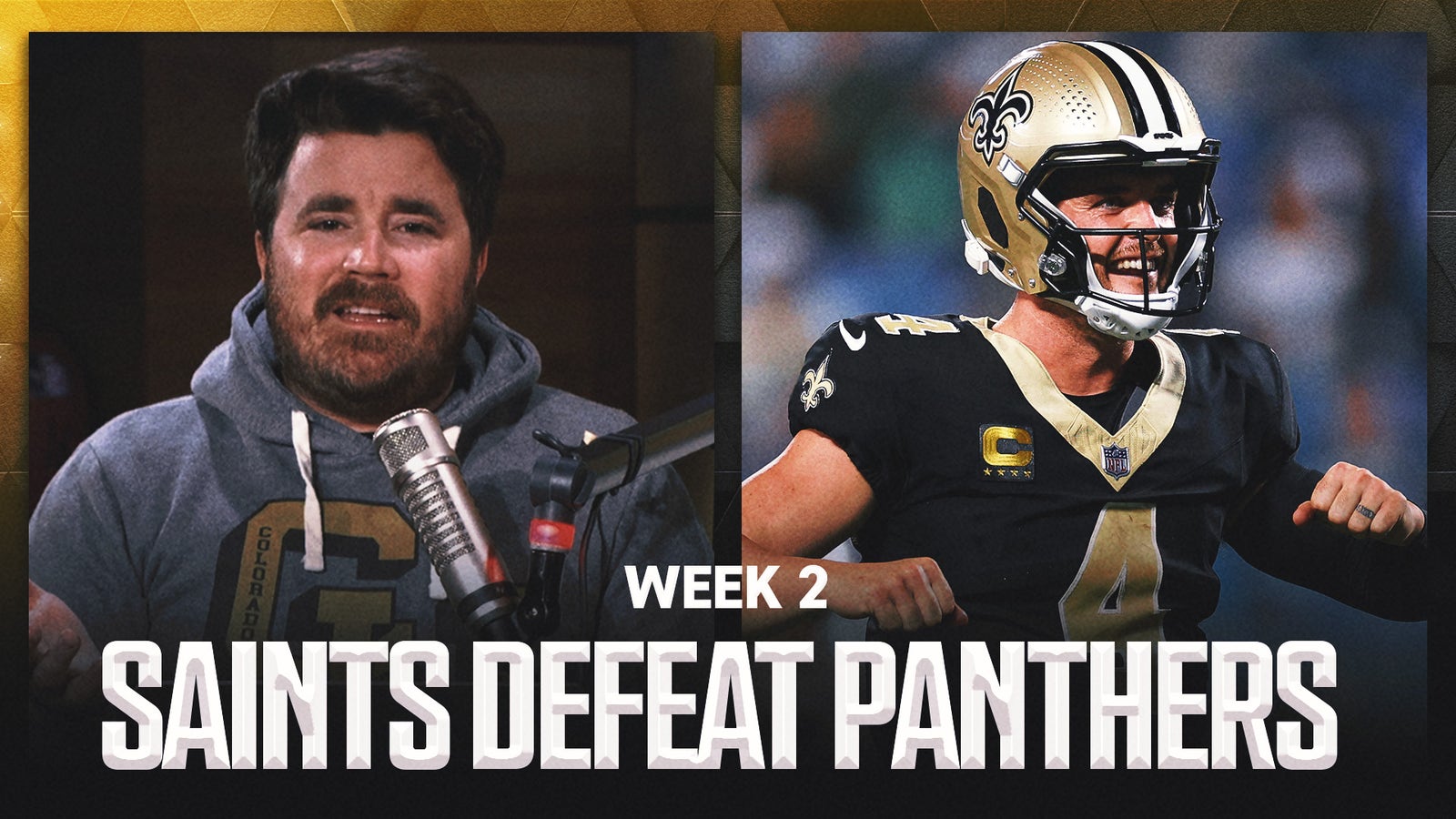 14. Cleveland Browns -3
Monday dealt the Browns an awful sequence of events. Nick Chubb is lost for the year, and Deshaun Watson was directly responsible for 14 Pittsburgh points in a 26-22 loss. Two weeks into the season, Watson doesn't look appreciably better than he did last year, and now he's got to step it up without his best playmaker. It won't be a fun week in Cleveland.
15. Green Bay Packers -1
Even with the loss, Jordan Love's first two games have been a total success. Still — ouch. The Packers had total control over Atlanta until they completely fell apart. The defense gave up 211 rushing yards, and the offense gained seven yards over its final three possessions. There were bound to be growing pains, but that was rough.
Dave Helman analyzes Bijan Robinson, Falcons' comeback win over Jordan Love, Packers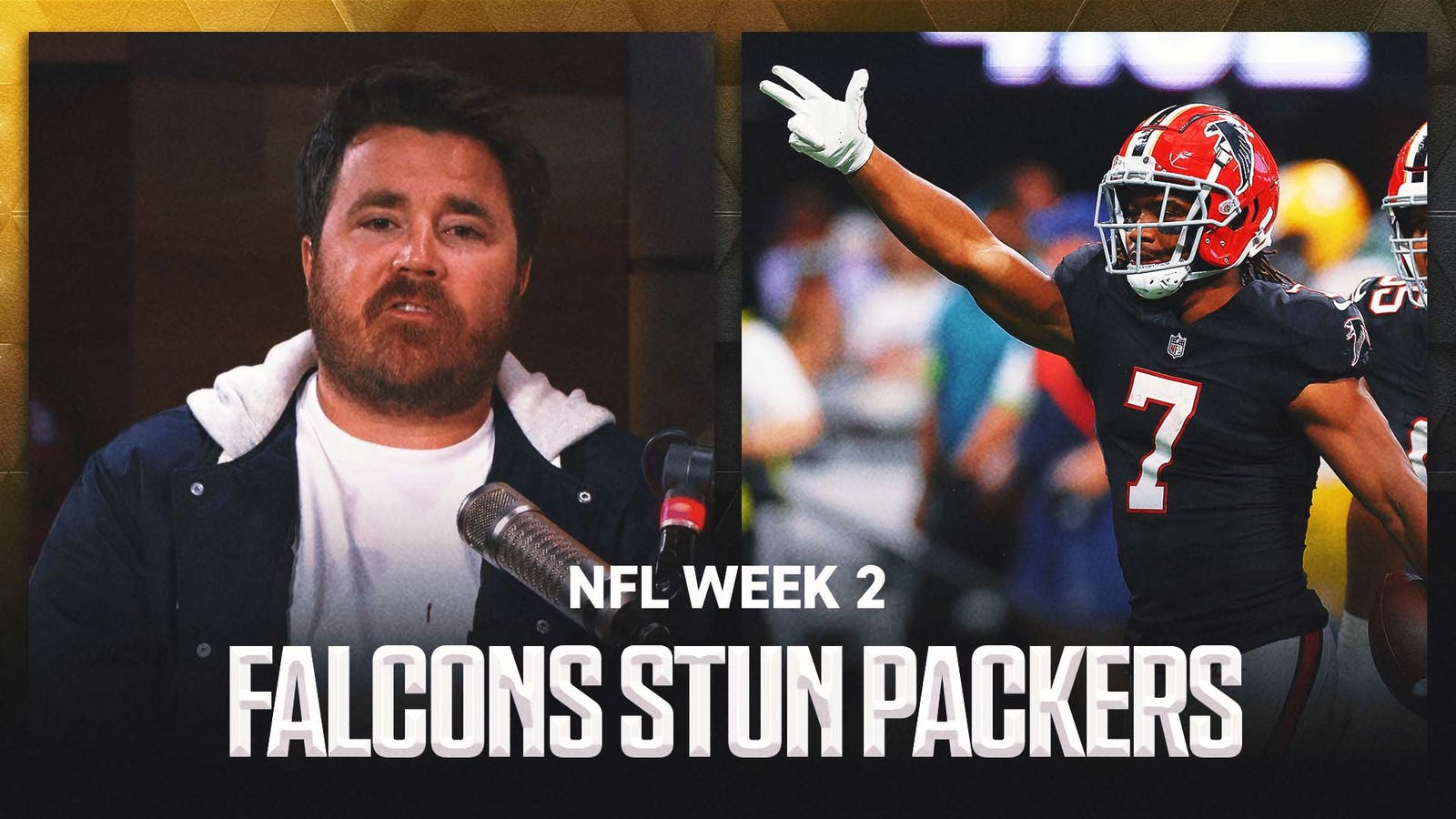 16. Cincinnati Bengals (-8)
I know exactly what's wrong with the Bengals, I'm just not sure how they fix it. You can call it a cheap excuse if you want to, but Joe Burrow still doesn't look right following that calf injury. Cincinnati's 424 total yards of offense in two weeks of play is evidence of that. The problem is that I'm not sure how much healthier Burrow's going to get as the Bengals seek to dig their way out of this hole. 
17. Washington Commanders (+6)
This pass rush is going to keep the Commanders in a lot of games. If Sam Howell can step up and be an active part of the offense, as he was in Denver, then the ceiling for this team becomes appreciably higher. There's a huge opportunity to show exactly how legit they are on deck, as the Bills come to town for Week 3.
Buccaneers, Falcons & Commanders headline Dave Helman's most surprising NFL teams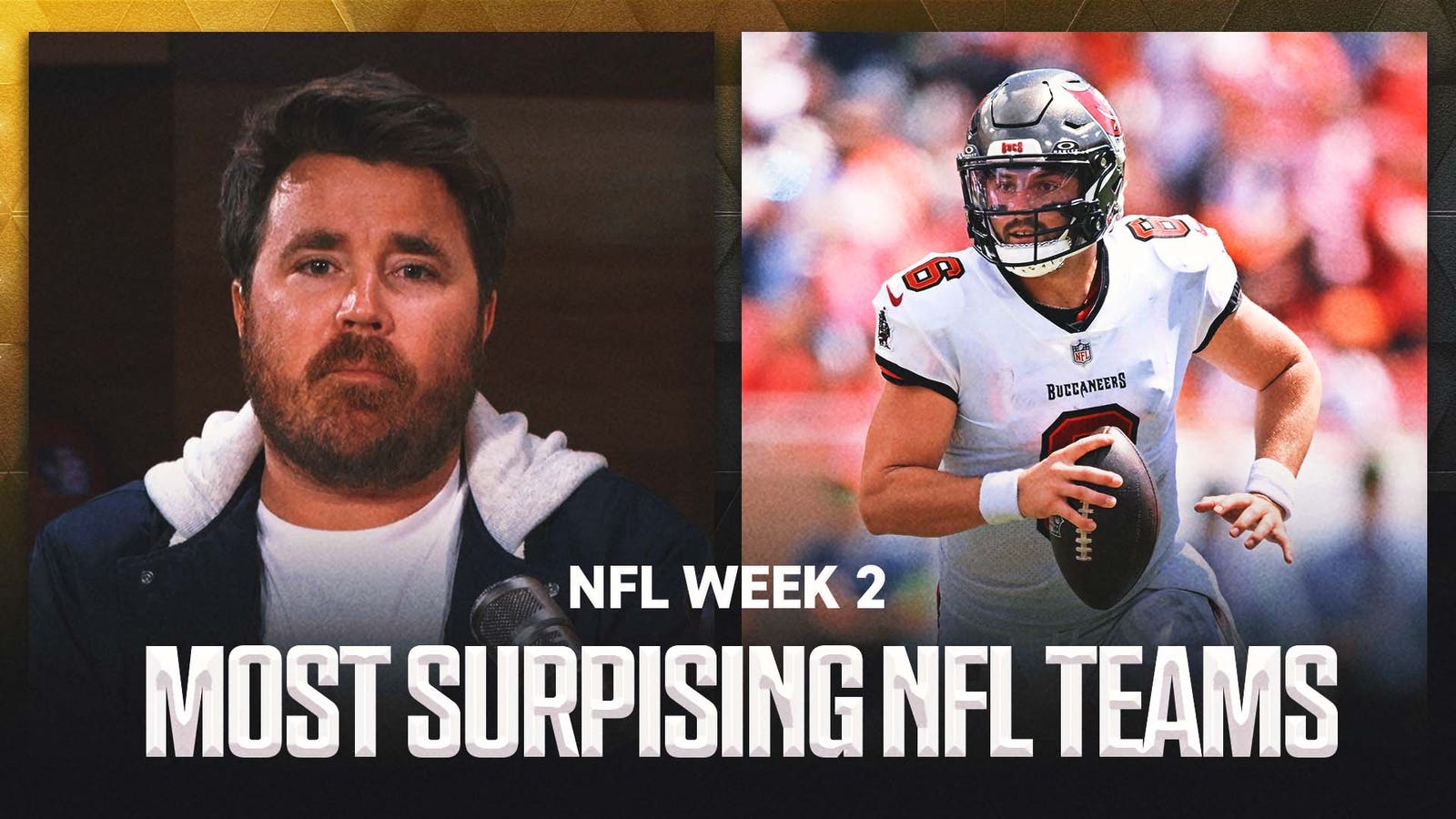 18. Los Angeles Chargers (-6)
Someone make sense of this silly team for me. Justin Herbert isn't the problem; he's completing 68% of his passes for an average of 267 yards per game. The run game churned out 234 yards last week. The Chargers have yet to turn the ball over. They've had the lead in the fourth quarter two weeks in a row. They just can't finish. It's frustrating to watch as an outsider. I can't imagine how it feels for head coach Brandon Staley, his staff and his locker room.
[What we learned in NFL Week 2: Young QBs on the rise; how much trouble are Jets, Chargers in?]
19. Minnesota Vikings (-2)
If the Vikings were even mediocre at taking care of the ball, they might be 2-0. Instead, they've turned it over seven times in two weeks and the record reflects it. There's a lot to like about the offense, and the NFC North is wide open. No need to panic. Just hold onto the football.
Why it is time for Vikings to move on from Kirk Cousins
20. New York Jets (-4)
Running into the wood chipper that is the Dallas defense on a short week is not exactly a fair way for Zach Wilson to begin his second stint as the Jets' starter. Fair's got nothing to do with it, sadly. The Jets have the Patriots and Chiefs up next. As talented as this defense is, things are going to get very frustrating, very quickly if the Jets offense can't manage more than 10-12 points per game.
21. Pittsburgh Steelers (+3)
Everyone knows T.J. Watt, but are we giving Alex Highsmith enough credit for forming the other side of a top-tier edge rushing duo? Highsmith signed a major contract over the summer, but his forced fumble and pick-six on Monday night are going to do far more to vault him into the public consciousness. The Steelers are going to need Highsmith and Watt to keep doing their thing while the offense continues to find itself.
22. Tennessee Titans (+6)
Mike Vrabel and the Titans are going to find a way. I'll be honest: I wrote them off before the season, and I'm sorry about that. Through two weeks, they've got a win over the Chargers and could have easily beaten the Saints. The formula is simple: use the ground game to set up play-action passes, and beat the hell out of the opposition on defense. When it's working, it works very, very well.
[Do you want more great stories delivered right to you? Here's how you can create or log in to your FOX Sports account, follow your favorite leagues, teams and players and receive a personalized newsletter in your inbox daily]
23. New England Patriots (-2)
I agree with Matthew Judon: this is not a bad team. The Patriots have played within a touchdown of the Eagles and Dolphins, who look like two of the league's best. But they've got to find a way to start faster. Philly jumped out to a 16-0 lead in the first quarter last week, and this week New England went to halftime trailing Miami, 17-3. It's hard to work your way back from those kinds of deficits. 
[McKenna: Tua Tagovailoa dissected Patriots defense and Bill Belichick's elaborate game plan]
24. L.A. Rams (+1)
I think I feel better about the Rams after a 30-23 loss to San Francisco than I did after a 30-13 win against Seattle. The 49ers are as complete a team and as tough a defense as you'll find, and the Rams didn't blink. Two turnovers proved to be the difference, but this young roster should take some pride in such a strong showing against an NFC heavyweight.
Is L.A. Rams' Puka Nacua growing into a STAR right in front of our eyes?
25. Indianapolis Colts (+5)
Hopefully, Anthony Richardson's head injury isn't a serious one. This team is electric with him. And even after he exited, kudos to Gardner Minshew for keeping the pedal to the metal. The offensive line, which looked so shockingly bad in 2022, seems to have rediscovered its mojo.
26. New York Giants (+1)
Credit to them, they got the win. But how impressed are we supposed to be by the Giants frantically rallying to overcome a 21-point deficit to Arizona? Daniel Jones was amazing after halftime, but how did the Giants fall into that hole in the first place? And now Saquon Barkley is dealing with an ankle injury after a big day. It's better than 0-2, but it's hardly encouraging.
New York Giants vs. Arizona Cardinals recap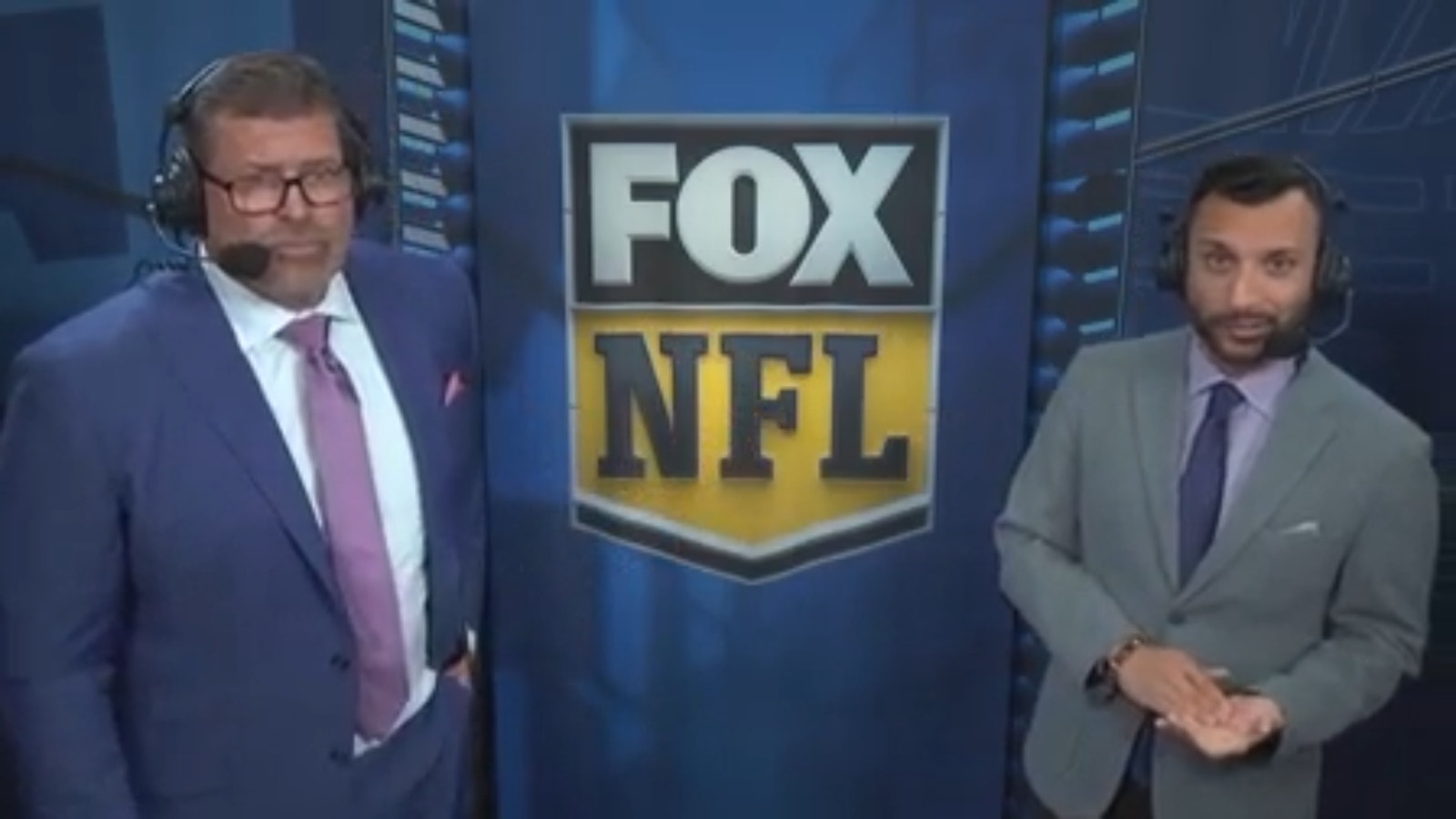 27. Las Vegas Raiders (-8)
End zone interceptions are the type of thing that lose you NFL games. Credit to Jimmy Garoppolo: after he threw his, he guided the Raiders on two huge drives to ice a road division win. Maybe an uninspiring win, but a win.
28. Denver Broncos (-6)
It's not as if the Broncos were a preseason favorite. But with Sean Payton overseeing things in Denver, you figured they had a good shot to at least beat the Raiders, or the Commanders — or maybe even both. Instead, they're 0-2 with a road trip to play the high-flying Dolphins up next. The Broncos definitely look better than last year, but it's yet to show in the results.
What should you make of Russell Wilson through the Broncos 0-2 start?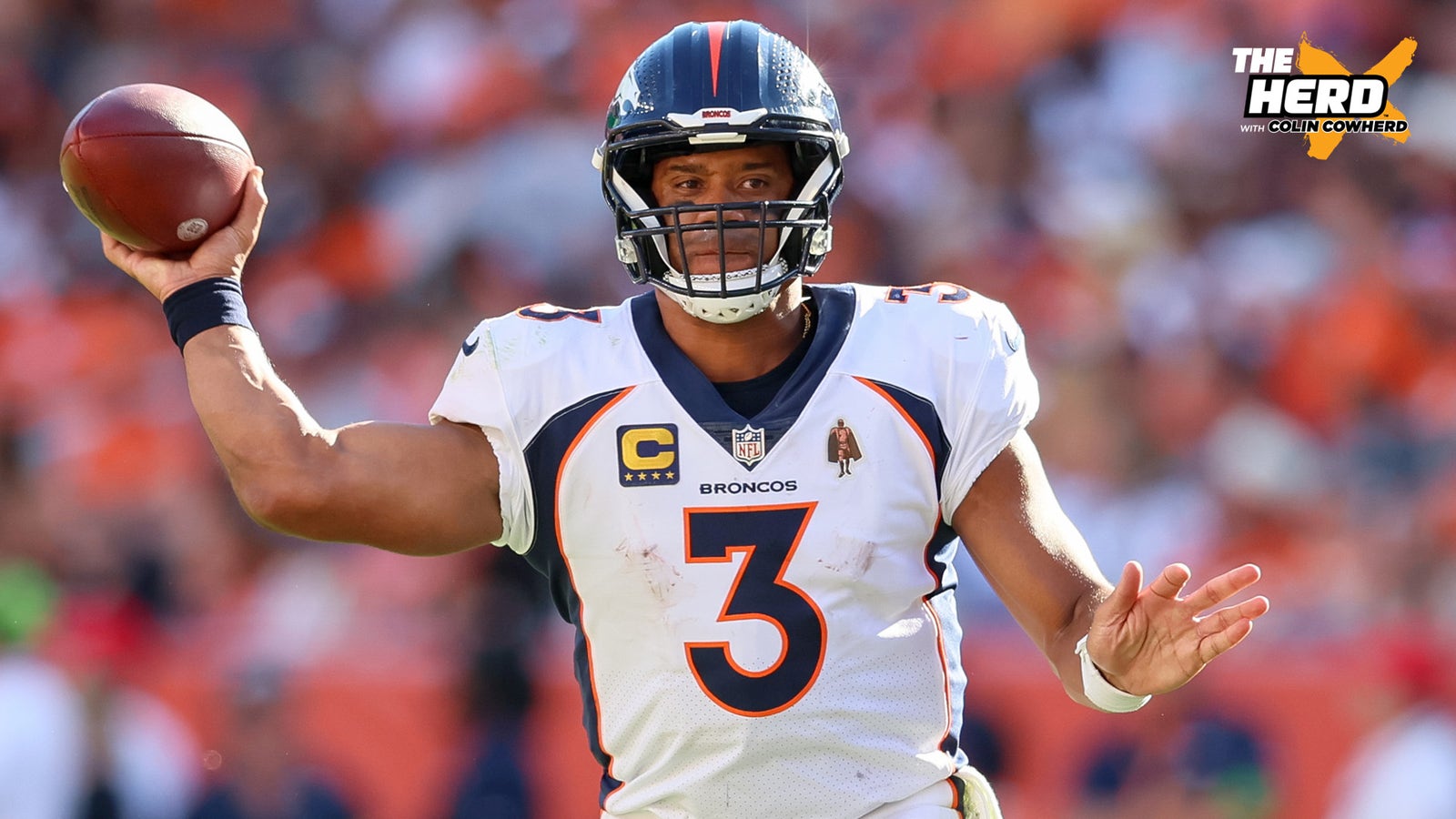 29. Carolina Panthers (-3)
At least the Panthers can build off their touchdown drive to cap off the night, but I now feel more confident saying this Carolina offense is seriously lacking juice. There have been flashes of progress from Bryce Young, but the weapons around him leave a lot to be desired. On the bright side, this is the second straight week the Panthers defense has made life tough on the opposition.
[Auman: Saints — down to their last running back — pull out 20-17 win over Panthers]
30. Arizona Cardinals (+2)
Do we give the Cardinals credit for racing out to a shocking 28-7 lead, or do we roast them for allowing 21 unanswered points to drop this game to the Giants in the fourth quarter? Through two weeks, we have to admit this team has looked surprisingly competent. They're still 0-2 without many winnable-looking games on the horizon. 
31. Houston Texans (no change)
Houston opened at home against a team that's also rebuilding, and they looked completely out of their depth. Yes, C.J. Stroud played an impressive game, finishing with 384 yards, but Houston spent most of the day trailing by three scores. The Texans haven't truly felt like they were in either of their two losses so far.
32. Chicago Bears (-3)
I'm not convinced the Bears are going to pick first in another draft, but they have firmly earned this spot after two weeks of play. This was a team with a not-small amount of hype heading into Justin Fields' pivotal third year, and I've seen next to nothing worth being excited about.
'Everybody knew what was coming' — Buccaneers' Lavonte David on Shaq Barrett's game-clinching pick-six against the Bears
David Helman covers the Dallas Cowboys for FOX Sports. He previously spent nine seasons covering the Cowboys for the team's official website. In 2018, he won a regional Emmy for his role in producing "Dak Prescott: A Family Reunion" about the quarterback's time at Mississippi State. Follow him on Twitter at @davidhelman_.
---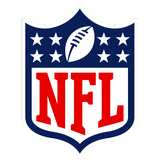 Get more from National Football League Follow your favorites to get information about games, news and more
---