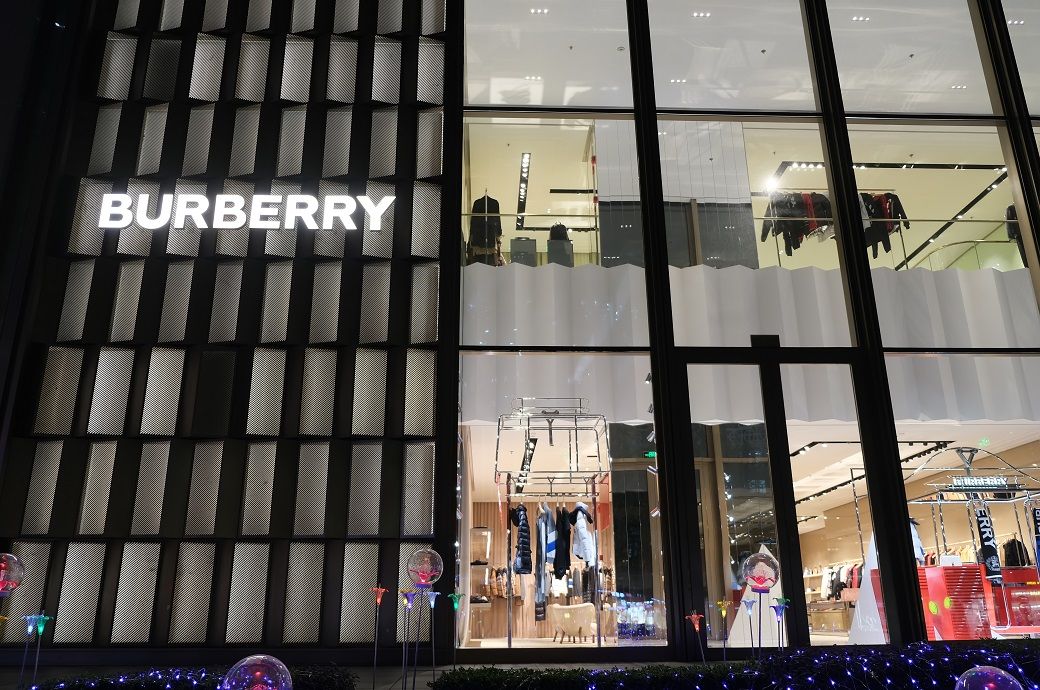 Burberry, a British luxury fashion brand, has reported a modest revenue increase of 4 per cent to £1,396 million for the first half of fiscal 2024 (H1 FY24), compared to £1,345 million in the same period last year, with a 7 per cent growth when adjusted for foreign exchange fluctuations.
Despite this revenue growth, the company experienced a decline in its adjusted operating profit, which decreased by 6 per cent year-over-year (YoY) to £223 million, compared to £238 million in the previous year. However, when adjusted for currency effects, this represented a slight increase of 1 per cent. The adjusted operating profit margin also saw a decrease, falling from 17.7 per cent to 15.9 per cent, a drop of 180 basis points (bps), the company said in a media release.
In H1 FY24, British fashion house Burberry achieved a 4 per cent revenue increase to £1,396 million, with a notable 7 per cent growth after adjusting for foreign exchange.
However, adjusted operating profit fell by 6 per cent year-over-year to £223 million.
The brand saw robust sales in outerwear, up 21 per cent, and leather goods, growing by 8 per cent.
Burberry's reported operating profit followed a similar trend, showing a 15 per cent decrease to £223 million. The reported operating profit margin decreased significantly by 360 bps to 15.9 per cent. The brand's reported diluted earnings per share (EPS) also saw a decrease of 14 per cent to 42.1 pence.
In terms of product performance, Burberry highlighted strong sales in its core categories. Outerwear sales increased by 21 per cent in the first half, driven by the popular Heritage rainwear for both men and women. Leather goods sales grew by 8 per cent, with a notable 14 per cent growth in bag sales. This growth was propelled by the continued success of iconic products like the Vintage Check and the introduction of new designs like the Knight bag and Trench tote.
Regionally, Burberry's second-quarter comparable store sales saw mixed results. Sales in Europe, the Middle East, India, and Africa (EMEIA) increased by 10 per cent, and in Asia Pacific by 2 per cent. However, the Americas experienced a 10 per cent decline. In specific categories, outerwear comparable store sales saw a rise of 10 per cent in the second quarter. Leather goods also showed an increase, with sales up by 3 per cent in the second quarter.
"We made good progress against our strategic goals, executing our priorities at pace. We continued to build momentum around our new creative vision with the launch of our winter 23 collection in September, the first designed by Daniel Lee. While the macroeconomic environment has become more challenging recently, we are confident in our strategy to realise our potential as the modern British luxury brand, and we remain committed to achieving our medium and long-term targets," said Jonathan Akeroyd, chief executive officer.
Fibre2Fashion News Desk (DP)