Jake Mintz
FOX Sports MLB Analyst
The argument against trading Juan Soto is simple: He is one of the five best hitters in the world. Winning a World Series is a more realistic scenario when he is on your roster. Soto's current employer, the San Diego Padres, expect to contend in 2024. Soto and his .900 OPS make that a likelier proposition.
But the argument for trading Soto, albeit more complicated, is similarly compelling.
Barring an extension, the 25-year-old superstar will reach free agency at next season's end. If he signs elsewhere, the Padres would be letting Soto walk for nothing but a compensatory draft pick. That's an unsavory outcome considering San Diego emptied its farm system to acquire Soto at the 2022 trade deadline.
The recent tragic passing of team owner Peter Seidler, who single-handedly vaulted the Padres into baseball relevance with his unwavering passion and willingness to spend, casts a haze over the organization's financial future. Over the past few years, San Diego spent beyond expectation (and perhaps its means) of its small market size. And with the club reportedly seeking to reduce payroll ahead of 2024, a Soto extension seems increasingly unlikely.
Which means general manager A.J. Preller must at least consider trading the eagle-eyed left-hander this winter. Even though Soto has just one year of control remaining, a ton of teams would be interested in a deal at the right price. It's not a year of military training or waiting in line at the DMV, it's a year of a generational slugger at the peak of his powers. Plus, there's a dearth of elite hitters available in free agency.
Before we jump into potential landing spots, here are three things to consider:
(1) The haul would be less impressive than the package San Diego gave up to acquire Soto from the Nationals.
The Padres sent a cornucopia of talent to Washington in exchange for Soto. Quite simply, Soto has 1.5 fewer years of team control attached to him now than he did at the 2022 deadline. That's going to mean a lighter trade package in return.
(2) In return, San Diego would probably prefer big-league, or big-league adjacent pitching with years of team control.
The Padres plan to compete for a playoff spot in 2024. Getting four recent high school draftees or 17-year-old complex-level pitchers back wouldn't make sense. San Diego's current projected pitching rotation is Joe Musgrove, Yu Darvish and three kind fellows you've likely never heard of. The lineup, even without Soto, is still pretty good. Any trade partner would need to part with a cadre of young, talented arms, which could nix pitching-light organizations like the Mets and Red Sox.
(3) Certain teams won't be interested at all.
Only a top-shelf contender or a team with immense pressure to win in 2024 or a team with a closing competitive window is mortgaging the future for this. So cross out small clubs on the rise with a fealty to "sustainability" like Baltimore, Cincinnati and Detroit. Also, Soto's projected arbitration salary this season (around $30 million) would probably rule out the more miserly teams (Cleveland, Arizona) or teams seeking to cut payroll (Tampa, Minnesota, Miami).
So who could be involved? Here are the top five possible trade partners.
Juan Soto or Ronald Acuña Jr.? John Smoltz weighs in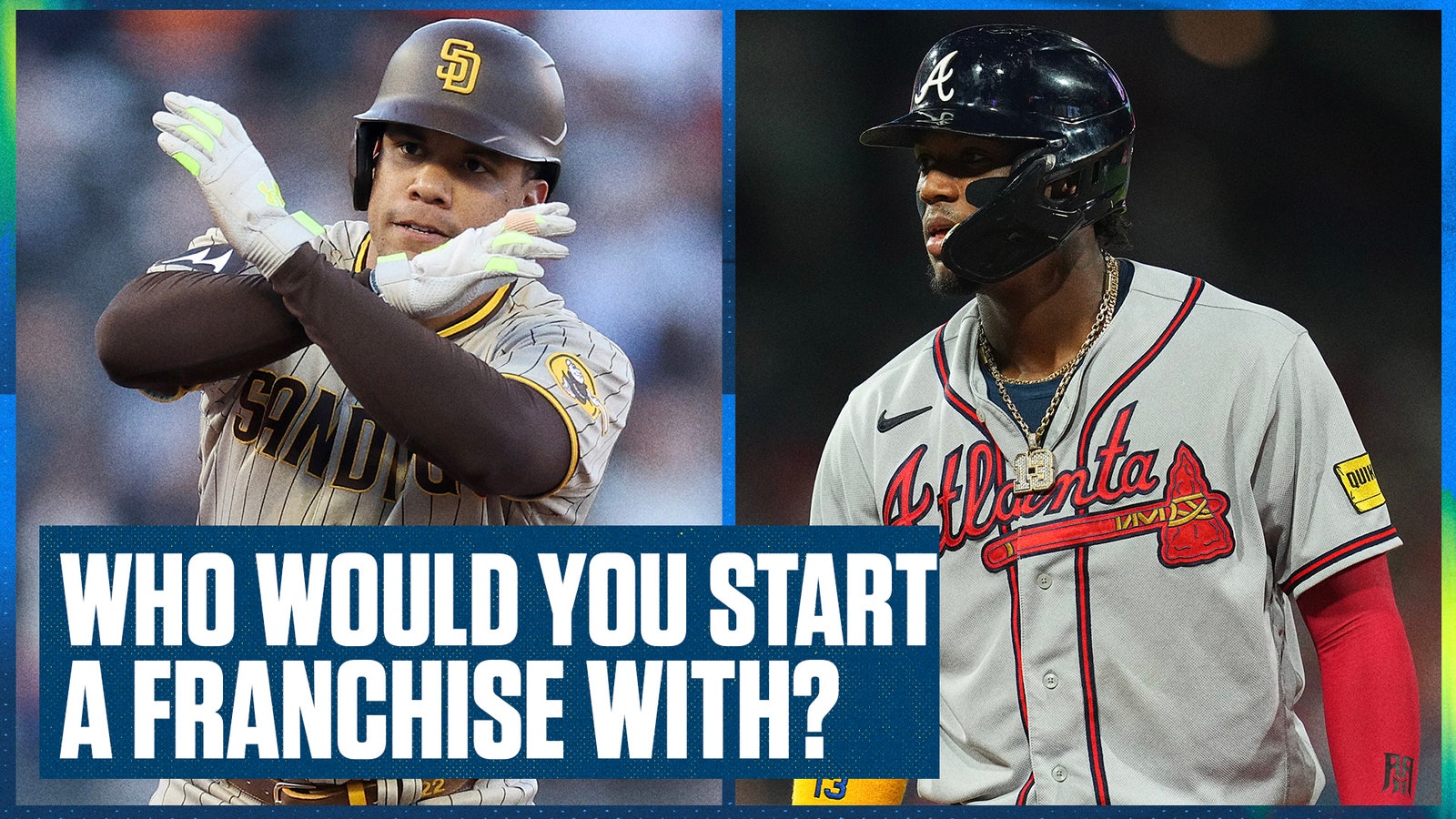 Los Angeles Dodgers
Whom they could offer: Bobby Miller was impressive enough in 2023 that he's probably untouchable. But Los Angeles has a whole host of other hard-throwing hurlers including, but not limited to: Ryan Pepiot, Michael Grove, Gavin Stone, Emmet Sheehan, Maddux Bruns, Nick Frasso. The arms are there. If L.A. doesn't want to give up multiple arms, outfielder James Outman and one pitcher could get it done.
Why: Welcome to the Shohei Ohtani pivot. If the Dodgers don't land the two-way supernova, they'll need to turn elsewhere. Enter, Soto. The $30 million is relative pocket change they'd have already set aside for Ohtani, which means the Dodgers could extend Soto before he reaches the market, like they did with Mookie Betts.
Why not: The Padres might not want to give away a player as talented and dangerous as Soto to a division rival. Plus, there's an argument that none of the non-Miller Dodgers arms are impactful enough to headline a Soto trade.
Seattle Mariners
Whom they could offer: George Kirby is untouchable at this point, especially for just a year of Soto, but any one of Logan Gilbert, Bryce Miller or Bryan Woo would be a legitimate headliner as part of a pitching-heavy package. There are more than enough promising high-minors arms in Seattle's system to make a deal.
Why: Few organizations boast this amount of young, controllable pitching. Why not trade from a strength to improve a weakness? Seattle desperately needs another all-world bopper to pair with Julio Rodríguez. Jarred Kelenic is slated for one outfield corner, but the impending departure of Teoscar Hernández in free agency leaves the other corner wide open.
Why not: The $30 million price tag in 2024 smells steep for a team with so many other holes. It's also unlikely the Mariners would shell out the necessary cash for Soto on a long-term deal.
Atlanta Braves
Whom they could offer: AJ Smith-Shawver would have to be the headliner. The athletic Texan rocketed up the system, debuting in the bigs this season before his 21st birthday. He's a relatively big-league ready arm who could help the Padres this season. Some evaluators prefer Hurston Waldrep, Atlanta's 2023 first-round pick, but the splitter-happy righty is probably a bit further away from contributing in the majors in '24. Pairing Smith-Shawver with the young/controllable Vaughn Grissom could get it done, or Atlanta could toss in a number of less heralded depth arms.
Why: The Braves declined Eddie Rosario's option, leaving them without a left fielder. Grissom could fill the void, but Soto would take Atlanta's already historic lineup to another level (on paper). After the Braves were embarrassed in the NLDS for the second consecutive year, president of baseball operations Alex Anthopolous looks to be gearing up for a busy winter.
Why not: The Braves' farm system is pretty barren of top level talent even as their big-league team remains comically loaded. Anthopoulos, a disciple of the long game, is unlikely to push the chips in for a year of Soto especially when starting pitching presents a much bigger need. Plus, the Braves don't have a single Scott Boras client. That's not a coincidence and would make a potential trade-and-extend much more difficult.
New York Yankees
Whom they could offer: Clarke Schmidt showed flashes of improvement in '23, could help the Padres in '24 and is under team control for three years after that. He's a relatively weak headliner considering his middling MLB track record, but the Yankees have enough promising pitching prospects (Will Warren, Drew Thorpe, etc) in the high minors to get a deal done.
Why: Who else is under more pressure to win? No team in baseball got less production from its outfield in 2023 than New York, which is particularly bonkers considering Aaron Judge was spectacular. But the other outfield spots have been such a black hole in the Bronx since Giancarlo Stanton stopped being able to run and Brett Gardner called it a day. Soto's lefty bat and Yankee Stadium's short porch in right field would be an all-time great match.
Why not: The Yankees need a center fielder more than they need another corner bat. Also, is this roster good enough to warrant such a short-term, high-risk maneuver?
Chicago Cubs
Whom they could offer: Get your grubby hands off Justin Steele. The lefty was too good in 2023 for the Cubs to deal him, but Jordan Wicks, a 24-year-old left-hander who debuted this past season, is a legitimate conversation starter. Wicks looked solid in his brief seven-start stint and would immediately be San Diego's third-best pitcher. Chicago would probably need to supplement Wicks with a pitching prospect like Ben Brown or Caleb Killian.
Why: Replacing Cody Bellinger's offensive production has to be a top priority for president of baseball operations Jed Hoyer. There aren't any non-Ohtani options on the market who could fill that void. Soto could.
Why not: Ian Happ and Seiya Suzuki are locked into the corner outfield spots for another few seasons. Adding Soto to that mix would require a DH rotation. Replacing Bellinger in center and upgrading at third base feel like more pressing issues.
Jake Mintz, the louder half of @CespedesBBQ is a baseball writer for FOX Sports. He played college baseball, poorly at first, then very well, very briefly. Jake lives in New York City where he coaches Little League and rides his bike, sometimes at the same time. Follow him on Twitter at @Jake_Mintz.
Flippin' Bats:
---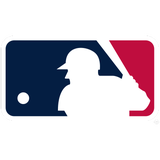 Get more from Major League Baseball Follow your favorites to get information about games, news and more
---